Feeling wired about risks arising from the Telephone Consumer Protection Act? Maybe you should. The TCPA subjects businesses that use text messaging, auto-dialing, and bulk faxing for advertising and marketing to potential class action litigation. Financial institutions, various supermarket chains, and recently Caribou Coffee have all been targeted in TCPA class actions. But policyholders who get static over such claims are not without recourse: several lines of liability insurance may answer the call.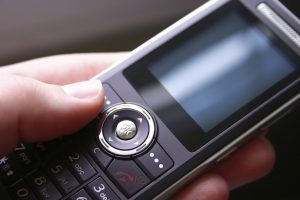 The TCPA, a federal law enacted in 1991, governs the conduct of telephone solicitations. The statute limits using automatic dialing systems, artificial or prerecorded voice messages, using fax machines, and most dangerously for businesses these days—SMS text messages—to send unsolicited advertisements. The Act also includes technical requirements for fax machines, auto-dialers and voice messaging systems. The TCPA includes provisions requiring identification and contact information of the entity using the device to be in the message. The TCPA imposes fines of up to $1,500 per violation, and TCPA class actions can expose businesses to millions in liability and defense costs. Given this reality, insurance coverage for such suits can be critical.
Companies faced with a TCPA suit that have not secured specific coverage by endorsement for TCPA claims should carefully review their Commercial General Liability, Directors & Officers, and Errors & Omissions policies.
CGL—CGL policies generally cover "personal and advertising" injuries. The broad coverage provisions for advertising injuries arguably encompass TCPA lawsuits. Due to the proliferation of TCPA class actions, many carriers recently added exclusions to specifically carve out coverage for TCPA-related claims. A careful review of the insured's policy is necessary to assess whether the CGL policy includes such exclusion.
D&O—D&O policies normally insure a company's directors and officers against claims arising out of their corporate duties. D&O policies with "Side C" or "entity" coverage also insure the company against specific liability claims. D&O policies broadly cover a variety of "wrongful acts," which are defined broadly enough to include TCPA claims.   Further, because most D&O policies do not contain TCPA exclusions, these polices may be a good coverage option for TCPA class actions.
E&O—E&O insurance policies generally provide coverage for claims made by clients or customers arising out of professional advice or services, or products sold by the insured. The policies typically cover claims for wrongful acts, negligence, and misrepresentation. Because TCPA claims often allege negligence and other wrongful acts by the business, like D&O policies, E&O policies may also offer coverage. And like D&O policies, TCPA exclusions are often absent from E&O policies.
Given the expense involved in TCPA litigation, insureds should look closely and be prepared to advocate for coverage of these claims under their CGL, D&O or E&O policies unless the policies contain TCPA-specific exclusions. The expense of TCPA litigation will also likely motivate carriers to fight coverage. Alternately, businesses can negotiate with carriers to add TCPA endorsements to their policies. This up-front precaution may save the company millions if a TCPA class action occurs. That way, when you make the call, you can increase the odds that your insurer will answer.