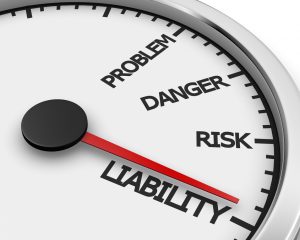 We have written much about business interruption coverage for losses arising from the COVID-19 pandemic, and expect that those losses will continue to dominate the insurance landscape for the foreseeable future.
But, in recent weeks, another trend has emerged that will also significantly impact businesses: third-party lawsuits related to COVID-19 alleging causes of action ranging widely from negligence to wrongful death to false advertising to breach of contract to securities violations. In much the same way that businesses should evaluate coverage for lost profits, so, too, should those that face claims and lawsuits be prepared to seek insurance coverage for their defense and indemnity costs.
A survey of recent COVID-19 third-party lawsuits provides a glimpse of what businesses can expect:
What this survey of COVID-19-related lawsuits shows is the diversity of claims to which businesses are exposed, the diversity of industries that are vulnerable, and the diversity of types of insurance policies that could be called upon to respond. By way of example, these lawsuits raise the potential for coverage under various lines of coverage, including general liability, D&O, E&O, employers liability and product liability. They also demonstrate the significant costs that businesses could be forced in pay in defending and resolving these disputes, of course in addition to any negative business impacts they have already sustained due to COVID-19.
Businesses that face COVID-19-related lawsuits should not forget about their insurance when developing a strategy for how to proceed, and are reminded of the following:
Immediately give notice of the lawsuit under any insurance policies that could potentially provide coverage. Notice should not be delayed.
If events put the company at risk of particular claims, such as stock-drop claims by shareholders, consider providing notice of circumstances under relevant policies—particularly if they are up for renewal, as subsequent policies may include less favorable terms such as COVID-19 exclusions.
Consider all types of policies as potential avenues for recovery.
Do not write off a policy just because, upon first glance, it does not appear that it would be implicated. And remember that coverage is based on the specific language of a particular policy, so the company must evaluate its particular policy terms and not simply accept general guidance with respect to a particular type of coverage.
Keep in mind that an insurance company's duty to defend a third-party lawsuit is typically implicated so long as any one claim is potentially covered under the policy. Thinking one claim is not covered should not stop the pursuit of insurance coverage.
Also bear in mind that, in many jurisdictions, the insurance company must defend if the facts of the complaint would potentially support a covered claim, even if the plaintiff did not expressly make that claim.
The best practice is to engage experienced coverage counsel immediately, so that insurance claims are presented properly and not in a way that could jeopardize coverage. This is particularly important in this unprecedented environment, as insurance companies will be facing COVID-19-related claims from every direction and can be expected to look for any and all ways to deny coverage.