In Texas and other states, the mineral owner can freely use the surface estate to the extent reasonably necessary for the exploration, development and production of oil and gas. That includes activities such as building roads, drilling wells and transporting equipment and personnel. But frustrated property owners are incr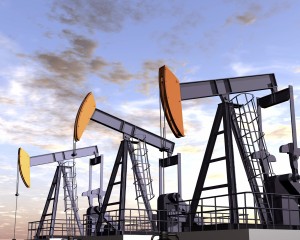 easingly bringing nuisance claims based on bright lights, loud noises, traffic, dust, odors, wastewater and other effects of these activities.  A question facing the oil and gas industry is whether the costs of such nuisance claims are covered by insurance.
Nuisance claims under liability insurance.
Nuisance claims may be covered under various types of liability insurance, including commercial general liability (CGL) insurance. CGL policies generally cover a company's liability for bodily injury or property damage caused by an "accident," which often includes "continuous or repeated exposure to substantially the same general harmful conditions."  Some insurers have argued that activities alleged in oil and gas nuisance lawsuits are not an "accident."  However, an alleged nuisance almost certainly must expose the plaintiffs to continuous or repeated exposure to the allegedly harmful conditions.  Further, nuisance lawsuits can be based on negligent conduct or activity that is abnormal and out of place in its surroundings.
Are the alleged harms from nuisance "bodily injury" or "property damage"?
Some nuisance lawsuits allege physical harm, such as illness, headaches, rashes or nosebleeds. Many allege damages from mental or emotional harm, such as discomfort, anxiety or "loss of peace of mind."  CGL policies often define "bodily injury" to include non-physical harm only if it results from physical harm, sickness or disease. Insurers may deny coverage for nuisance lawsuits on the basis that they only allege mental or emotional injury.

Companies should carefully review the facts for claims of physical harm.Some nuisance claims also allege physical damage to property caused by hazards such as water, dust or subsidence. Many claim loss of use and enjoyment of land. Plaintiffs may allege they can no longer enjoy their outdoor space because of noise or dust, or that bright lights or noise interrupt their sleep or conversation.  Insurers may argue that loss of use or enjoyment is not covered "property damage." However, standard CGL policies cover loss of use resulting from physical damage to property as "property damage" and even define "property damage" to include any loss of use of property that is not physically damaged. And some courts nationwide have found that non-physical injury as alleged in nuisance claims is "loss of use" as used in CGL policies.
Potential exclusions.
CGL policies often exclude or limit insurance coverage for pollution claims. Pollution exclusions and coverage can differ from policy to policy, especially in the oil and gas sector. "Pollution" is often defined to include, for example, "any actual, alleged, or threatened discharge, dispersal, escape, migration,  release, or seepage of any pollutant." "Pollutant" is also often broadly defined to include "any solid, liquid, gaseous or thermal irritant or contaminant, including smoke, vapor, soot, fumes, acids, alkalis, chemicals and waste."

Insurers have argued that alleged injury or damage from dust, odors, wastewater or similar materials in nuisance lawsuits are excluded or limited as "pollution." But nuisance lawsuits do not usually include traditional environmental or pollution claims. And many of the conditions often complained of in a nuisance lawsuit—such as excessive noise, lights and traffic—are not like the materials in the definition of a "pollutant."  They may be "irritants," but they are not "solid, liquid, gaseous or thermal" irritants.  Courts have distinguished between such nuisances and "traditional" pollutants.  Some pollution exclusions (as well as other exclusions) may also be ambiguous with respect to coverage for these suits, which is another issue to closely examine.
When faced with nuisance lawsuits, insureds should carefully review their policy terms as well as the allegations and evidence in the lawsuit for potential coverage.