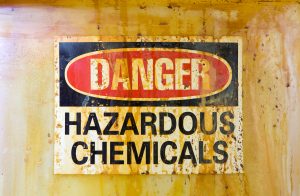 A key component of a company's risk management function is to keep a close eye on new and developing sources of liability and to put in place appropriate insurance to respond in the event those liabilities ripen. In recent years, there has been a significant increase in legal and regulatory attention on per- and polyfluoroalkyl substances, more commonly known as "PFAS" or "forever chemicals." PFAS are used in countless applications, and many companies across the country bear potential liability, from chemical companies to manufacturers to retailers to corporate end users. PFAS-related enforcement is focused on remedying impacts to both the environment and human health. Importantly, a company's liability for PFAS-related contamination or bodily injury may be covered under historic general liability policies and/or modern-day pollution liability policies. As regulation and litigation relating to these ubiquitous substances continues to surge, corporate policyholders with potential exposure should be proactive to examine their insurance portfolios and position themselves for potential insurance coverage in the event they become a PFAS liability target.
What Are PFAS?
PFAS encompass a broad spectrum of chemicals—more than 7,000, by some estimates—that have been widely manufactured, distributed and used in the United States since the 1940s. The chemical properties of PFAS resulted in their wide use in materials that require fire, stain or water resistance, and in countless products across many industries, including firefighting foams, food packaging, wire insulation, stain-resistant furniture, carpets, lubricants, auto parts, textiles, cookware, stain-resistant sprays, water-resistant consumer products and more. PFAS are often referred to as "forever chemicals" because they do not easily degrade in the environment or human body. Due to their broad use over the last several decades, PFAS can be found in everything from soil, groundwater and drinking water sources, and the human body. By some estimates, PFAS are found in 98 percent of the human population, where they bioaccumulate—i.e., they become concentrated and remain within the body.
PFAS are being subjected to increasing regulatory and legal scrutiny primarily because they have been linked to a number of health issues, including various cancers, liver damage, thyroid disease, immune dysfunction and other conditions.
Recent Regulatory and Legal Developments Regarding PFAS
In the past few years, including under the Biden Administration in particular, regulatory scrutiny of PFAS has increased significantly, and class-action and other lawsuits have been filed alleging harms arising from PFAS. There has been far too much enforcement activity to cover thoroughly in this post, but we provide an overview.
Many PFAS-related lawsuits have been filed across the country in recent years. These include, among others, lawsuits by residents, states, and cities alleging environmental contamination and/or bodily harm. These lawsuits have been directed at chemical companies, manufacturers, and other companies, and even some local governments. For example, Michigan and Delaware have filed lawsuits against or pursued investigations of companies regarding PFAS contamination. A multidistrict litigation, In re: Aqueous Film-Forming Foams Products Liability Litigation, is proceeding in federal court in South Carolina; the parties include public and private water providers, state entities and individuals.
The Biden Administration EPA has been vocal about its increased efforts to regulate PFAS. For example, this past April, the agency created an EPA Council on PFAS, based on an earlier EPA PFAS Action Plan. The Council is tasked with assessing the risks posed by PFAS and determining whether to designate certain chemicals in the PFAS family as hazardous under various environmental statutes. In the past month, the EPA also included PFAS in the draft of its most recent list of water contaminants, setting the stage for regulation under the federal Safe Water Drinking Act.
Federal legislation also has been proposed. In April 2021, Congress introduced the PFAS Action Act of 2021, which would require the EPA to establish a national drinking water standard for PFOA and PFOS—two categories of chemicals within the PFAS family—and designate them as hazardous substances under CERCLA (Comprehensive Environmental Response, Compensation, and Liability Act, or "Superfund"). Another piece of proposed federal legislation would require remediation of PFAS contamination at military sites nationwide. And these are only two of several proposed pieces of legislation targeting PFAS.
States also have developed regulations regarding PFAS. Several states have worked to establish required cleanup levels for various chemicals within the PFAS family, and they have issued directives requiring responsible parties at cleanup sites to test for PFAS. Similarly, California recently announced its intent to further regulate PFAS under its Safe Water and Toxic Enforcement Act of 1986. Our environmental colleagues recently summarized in more detail some of the landscape of recent regulatory and legislative PFAS initiatives.
Given the growing trend of litigation and regulation and the many uses of PFAS across various industries for decades, many companies with a connection to these "forever chemicals" face potential liability.
Insurance Coverage for PFAS Liability
The many companies that may have a connection to PFAS should look closely at their insurance profiles to mitigate this potential exposure. In general, the two most likely sources of coverage for the types of claims that typically arise from PFAS relating to environmental contamination or bodily injury are (i) historic occurrence-based general liability policies issued before 1986, and (ii) modern-day environmental and pollution liability policies.
Pre-1986 Occurrence-Based Liability Policies
For long-tail environmental liabilities—like those that may arise from PFAS—policyholders may be able to obtain coverage from occurrence-based general liability policies issued before 1986. Importantly, coverage under these policies is generally triggered by bodily injury or property damage occurring during the policy period. Because PFAS have been manufactured and used for decades, these older policies may provide coverage for liability arising today if the damage or harm from PFAS allegedly occurred during the policy period. They may also provide a legal defense to liability claims. Notably, courts generally have held that contamination of groundwater (a claim often linked with PFAS) constitutes covered property damage under historic liability policies. And, because of the nature of the occurrence-based coverage provided by pre-1986 liability policies and the ongoing-nature of PFAS-caused damage, coverage may be triggered under several years of policies, possibly increasing available coverage.
Recognizing the broad coverage afforded for environmental claims under historic policies, insurers began including a "pollution exclusion" in many general liability policies starting in the early 1970s. The original form of the pollution exclusion included an important exception, retaining coverage where the discharge was "sudden and accidental." Courts across the country have split in their interpretation of this exception, with some ruling that the exception applies to all discharges that are unexpected, and other courts ruling that the exception applies only to discharges that are both unexpected and temporally abrupt. Depending on the specific circumstances involved, it is therefore possible this pollution exclusion would not apply to bar a PFAS-related claim, but the path to coverage generally will be simpler either under policies that do not have the exclusion or if the governing state law has adopted the broader interpretation of the pollution exclusion's exception.
Beginning in 1986, insurers began including a more restrictive pollution exclusion in general liability policies, referred to as the "total" or "absolute" pollution exclusion. As a result, coverage for environmental claims is more limited under these types of policies issued starting in 1986. But there could be coverage under post-1986 general liability policies depending on the specific facts and claims involved—for example, possibly for a product liability claim.
Modern-Day Environmental/Pollution Policies
Due to the advent of the total pollution exclusion, modern-day general liability policies generally are not a reliable source of coverage when it comes to claims resulting from "traditional" environmental contaminants. Rather, policies developed specifically to address environmental claims or remediation costs are more likely to cover PFAS-related liability. These "Environmental Impairment Liability" or "Pollution Legal Liability" policies typically insure against "pollution conditions," often including policy language covering the "discharge, release, escape or migration" of pollutants or contaminants.
In contrast to general liability policies, specific environmental/pollution policies are not standardized across the insurance market, so their terms vary depending on the policy and the insurer. But as a general matter, these types of policies usually provide coverage for various types of environmental liability, including regulatory actions and government orders, remediation or clean-up actions, and third-party claims. Some environmental policies provide coverage for remediation costs for pollution conditions the policyholder discovers, even if not the result of a third-party claim.
Environmental/pollution liability policies may be issued on either a "claims-made" basis or an "occurrence" basis. For claims-made policies, coverage is triggered when the claim is alleged against the policyholder (and, in some cases, also when the claim is reported to the insurer); in contrast, occurrence-based policies are triggered based on when the alleged harm occurred, regardless of when the liability arises. Given the different policy triggers and claim reporting requirements among different types of policies, policyholders must review their policies closely and comply with all policy provisions to preserve coverage in the event of a claim.
The insurance industry reacts to regulatory and enforcement trends, and given the increased scrutiny, regulation, and enforcement regarding PFAS, it is safe to expect that insurers will increase their use of PFAS-related exclusions in policies in the future. But even if an exclusion exists, it may not apply to a given PFAS-related claim, depending on the specific facts and policy wording involved.
Final Thoughts
The increase in PFAS enforcement is a scary proposition for the corporate world because PFAS are everywhere and governments and private parties alike are seeking to hold companies responsible. Companies with potential PFAS liability should review their current and historical insurance policies, including general liability policies and any pollution or environmental liability-type policies. Companies also should consider obtaining policies that include coverage for potential future remediation and other costs. There are ways to mitigate PFAS liability exposure through insurance, and companies should take the steps necessary to maximize potential insurance recovery.