Are You Sure You're an "Additional Insured"? The Second Circuit Says You May Not Be
In a previous blog post we discussed a New York trial court decision in which the court granted additional insured status to entities that did not contract with the named insured, but were reference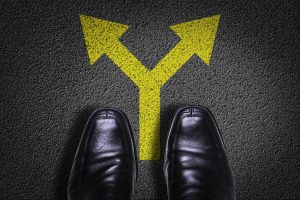 d by category in the named insured's subcontract. But before concluding you've got additional insurance, there's another opinion you should know about. Around the same time, the U.S. Court of Appeals for the Second Circuit came to the opposite conclusion holding that an Additional Insured endorsement did not cover the University of Rochester Medical Center, even though the subcontract specifically provided that the University would be an additional insured, and Harleysville Insurance Co. therefore had no obligation to defend or indemnify it in a suit filed by an injured construction worker.
In Cincinnati Insurance Co. v. Harleysville Insurance Co., et al., Jumall Little, an employee of The Kimmell Company Inc. was injured while making repairs at the Medical Center. Little sued the University, the general contractor on the project, and the subcontractor that engaged Kimmell to do the work Little was performing when he got injured.
As was required by its subcontract, Kimmel took out an insurance policy with Harleysville, which provided coverage for certain additional insureds through two separate endorsements, the Privity Endorsement and the Declaration Endorsement. Neither endorsement, though, expressly included either the University or the general contractor as an Additional Insured.
The Privity Endorsement provided additional insurance coverage to entities in contractual privity—a direct contractual relationship—with Harleysville's named insured, Kimmel:
[w]hen you [Kimmel] and such person or organization [Kimmel's subcontractor] have agreed in writing in a contract or agreement [the subcontract] that such person or organization [Kimmel's subcontractor] be added as an additional insured on your policy.
The Second Circuit found that the "Privity Endorsement does not confer 'additional insured' status on [the University or the General Contractor] because the Privity Endorsement requires contractual privity," and Kimmel did not enter into a contract with either entity directly. The panel held that while Kimmel contractually agreed to name the University as an additional insured, such an agreement does not modify the express terms of the insurance policy Kimmel actually purchased.
The University fared no better under the Declaratory Endorsement. That endorsement amended the policy "to include as an additional insured the person(s) or organization(s) shown in the Schedule." The Corresponding "Schedule of Other Coverages" included "Owners, Lessees Or Contractors – Automatic Status When Required In Construction Agreement With You." It did not name the University with particularity. The panel upheld the lower court's ruling that the Declaration Endorsement did not confer "additional insured" status on either the University or the General Contractor because neither the University nor the General Contractor were specifically listed on the corresponding Schedule.
So, if you think you're an additional insured, give it another thought. Don't just rely on a representation that you're covered! Make sure you take the time to review the Additional Insured Endorsement, just as you would any other insurance policy. And, as always, if in doubt, consult a coverage lawyer—preferably before you agree to additional insurance offered by your subcontractors.