An all-too-common problem in the construction industry occurs when a company that is supposed to name another company as an additional insured on its policy fails to do so. The company that expects to be an additional insured (typically an owner or upstream contractor) sometimes does not follow through to ensure that it is actually added to the policy through an endorsement, or may rely on a Certificate of Insurance, which is not proof of coverage.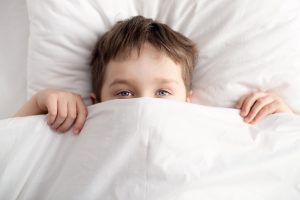 Fortunately, most standard-form liability policies contain a "Blanket Additional Insured Endorsement." The Blanket Endorsement generally grants additional insured status to any company that the named insured contractually agreed to so name in its contract. So, for example, if a subcontract required the Subcontractor to name the General Contractor as an additional insured but the Subcontractor neglected to do so, the Blanket Endorsement will usually operate to grant additional insured status to the General Contractor.
But what if there is no written agreement between the named insured and the company seeking additional insured status? A recent decision in New York's Appellate Division highlighted this problem. In Gilbane Building Co./TDX Construction Corp. v. St. Paul Fire & Marine Ins. Co., Gilbane and TDX (the construction manager) sought coverage under a CGL policy issued to Samson Construction Co. (the prime contractor). Gilbane/TDX contracted with the Dormitory Authority of the State of New York (DASNY), and Samson had a separate contract with DASNY, as well. Because Gilbane and TDX were not named insureds under Samson's policy, they sought coverage under the Blanket Endorsement, as Samson's contract with DASNY arguably required it to name Gilbane/TDX as an additional insured. The Blanket Endorsement stated that the policy afforded additional insured coverage to "any person or organization with whom you [the prime contractor] have agreed to add as an additional insured by written contract."
The Gilbane court observed that trial courts have had differing interpretations as to whether coverage extends only to those that have written contracts with the named insured, or whether coverage is also afforded to those "for whom" the insured agreed to provide coverage, but held that the blanket additional insured endorsement in Samson's policy covered only those that had a direct contractual relationship with the named insured—meaning that the named insured (Samson) must have executed a contract with the entity seeking additional insured status (Gilbane/TDX). Because there was no contract, the court held there was no additional insured coverage for Gilbane/TDX under the Samson policy.
Feeling a little chilly? There might still be something to keep you "covered." The Gilbane court did note that its decision was based upon the particular language in Samson's policy, and didn't foreclose a contrary result based on different policy language. And, an endorsement is available that, on its face, appears to provide additional insured status even in the absence of a written agreement. ISO form CG 20 38 04 13, first offered in 2013, grants additional insured status to "[a]ny other person or organization you are required to add as an additional insured" under a contract or agreement with another entity. For example, if a contract between a construction manager and subcontractor required the subcontractor to name the owner as an additional insured, the CG 20 38 04 13 Endorsement could afford coverage to the owner, even though there was no direct contract between the owner and subcontractor. But this language has not been tested in the courts, so whether it will actually be determined to provide protection is unclear.
Owners and upstream contractors must be cautious, as additional insured status is not guaranteed. Even if the named insured is required by contract to include the CG 20 38 04 13 Endorsement, it requires close scrutiny to confirm that the named insured actually has the endorsement added to the policy. Additionally, if you don't have a direct contract with the named insured, you may not have a remedy if the named insured fails to obtain the endorsement. Finally, the CG 20 38 04 13 Endorsement also contains limitations—such as that coverage will not be broader than what is required by the contract, that liability has to be caused at least in part by the acts or omissions of the named insured (or someone acting on its behalf), and that the acts or omissions have to take place during the performance of the named insured's ongoing operations for the additional insured. There may also be other ways to ensure coverage, such as a separate agreement with the named insured.
To obtain additional insured status, owners and contractors should ensure that the correct contractual provisions are carefully prepared. And in the absence of a contract, companies must be actively involved when insurance policies are procured for the project, to ensure that the correct policies and endorsements are obtained at an early stage. In the end, there is no substitute for reviewing and understanding the risk transfer mechanisms of your contract, and the actual insurance policy to confirm that the appropriate coverage is in place.