Is damage resulting from faulty workmanship covered under your CGL policy? In the past, insurers have had success in certain jurisdictions arguing that construction defect cases did not constitute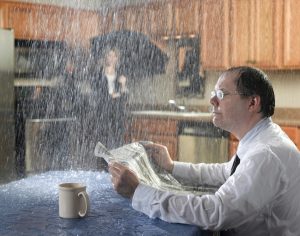 a covered "occurrence" because the damage was purportedly not unintended or unexpected. In recent years, however, courts have shifted course; the majority of courts have found that property damage arising out of faulty workmanship constitutes an "occurrence" under standard-form CGL policies. Additionally, some states enacted legislation requiring CGL policies to define occurrence to include property damage or bodily injury resulting from faulty workmanship, or have made it easier for insureds to obtain coverage for damages as a result of work the insureds performed.
Colorado is one of those states. Colorado Revised Statutes § 13–20–808, which was signed into law on May 21, 2010, states:
In interpreting a liability insurance policy issued to a construction professional, a court shall presume that the work of a construction professional that results in property damage, including damage to the work itself or other work, is an accident unless the property damage is intended and expected by the insured. Nothing in this subsection:
(a) Requires coverage for damage to an insured's own work unless otherwise provided in the insurance policy; or
(b) Creates insurance coverage that is not included in the insurance policy.
The U.S. District Court for the District of Colorado recently decided a case involving this statute. In Peerless Indemnity Insurance Co. v. Colclasure, the roofing systems on the insured Weed's residence, barn, and indoor riding arena were damaged due to a hailstorm. Weed's homeowner's carrier authorized the repair and replacement of each roof. Subsequently, Weed entered into a contract with Colclasure to remove and replace the damaged roofing systems. Colclasure later subcontracted with D&G Construction Inc. to replace the steel roofing on the riding arena.
Colclasure or his subcontractor allegedly failed to remove and replace the riding arena roof properly, resulting in water leakage, panel alignment problems, and other damage. When Weed sued Colclasure and its subcontractors, Peerless defended under a reservation of rights. At trial, the jury found in favor of Weed and allocated one hundred percent of the fault on the negligence claim to Colclasure.
Peerless subsequently brought a declaratory judgment action against Weed and Colclasure. Weed and Colclasure together filed an answer to the complaint and counterclaimed against Peerless for breach of the insurance agreement and bad faith. At issue was whether the underlying award was for "property damage" caused by an "occurrence."
The court determined that § 13–20–808 was applicable and resolved the dispute. The court noted that the statute does not mandate that all construction defect claims are covered. It does, however, shift the burden of proof away from the insured specifically as to the meaning of "accident," and to create a judicial presumption that an "accident" (and therefore an "occurrence") has been shown, unless or until a policy exclusion eliminates coverage for that type of occurrence. Because Colclasure and its subcontractor did not intend and expect the damage to Weed's property, the court found that the property damage was an "accident" and, therefore, a covered "occurrence," due to the presumption contained in the statute.
This court is one of the first to address legislation aimed toward a determination that faulty workmanship constitutes an occurrence under standard CGL policies. This decision broadens coverage for policyholders in construction defect cases (especially in Colorado) and follows the trending nationwide view that CGL policies should cover faulty workmanship. It's something to build on.