Developers need to keep an open mind to protect themselves against construction defect claims. Insurance is a vital tool, but it should not be the only one in a developer's risk management toolbox.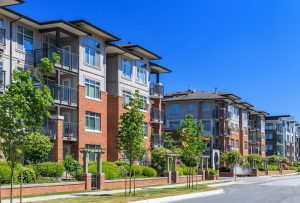 Another useful tool—the ability to disclaim all liability for future construction defect claims when the property is sold to a third party and converted to condominiums—was recently upheld in South Carolina. In Long Grove at Seaside Farms, LLC et al. v Long Grove Property Owners' Association Inc. et al., the South Carolina Supreme Court dismissed a previously accepted writ of certiorari as improvidently granted, thereby upholding the decisions of the trial and appellate courts dismissing defective construction claims brought by a condominium association against the original developer of an apartment complex.
The purchase and sale agreements between the original developer and the converter developer included (i) "as is" provisions, (ii) an express release in favor of the original developer of all future claims, including claims of the future condominium association, and (iii) an indemnity provision in favor of the original developer. The trial court made several rulings giving effect to those provisions, finding that:
The release language and indemnity provisions were adequate to protect those involved with the original design, development and construction of the property from any liability that arose out of alleged construction defects.
 The original developer took every precaution to unambiguously disclaim all liability arising out of the sale of the property and its later conversion to condominiums.
The release in favor of the original developer was not contrary to public policy, as such a finding would effectively prevent owners of property developed for one use from selling to a third party who wanted to use the property for a different use.
This decision is important for owners and contractors alike. When the economy is strong and single-family home prices rise, the number of developers looking to purchase property and convert it to condominiums increases. The original developer and contractor, who believe they are building a typical apartment building (or other commercial space) with limited exposure for claims for construction defects, would suddenly face exposure to claims from unpredictable future homeowners and homeowner's associations, and the lawyers who make a living bringing construction defect claims on their behalf.
Insurers will often argue that there is no coverage for these claims. It is therefore imperative that risk managers for developers and contractors maintain a comprehensive array of protections against them. A toolbox is more effective when it contains more than just a hammer. Developers should not only have the proper insurance in place for future condominium conversion risks, avoiding express exclusions for liability arising from condominium conversion, but should also obtain protection through the inclusion of "as is" clauses, release language and indemnity provisions in purchase and sale agreements and similar documentation. The recent rulings in South Carolina confirm the importance of these contractual provisions and validate their efficacy as a risk management tool.