Insurance agreement language that precludes coverage in CGL policies for "expected or intended" injuries has been analyzed in nearly every jurisdiction, and courts have consistently held that bodily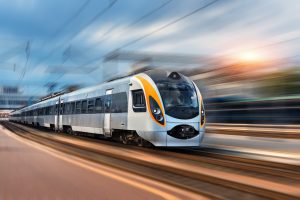 injury or property damage is excluded only if the insurer can demonstrate resulting damage was expected or intended by the insured. In Certain Underwriters at Lloyd's, London v. Connex Railroad LLC, an insurer-friendly variation of these provisions was called into question in possibly the worst texting and driving scenario imaginable. Still, a California Court of Appeal applying New York law refused to bar coverage.
In Connex Railroad, a railroad company faced claims and lawsuits resulting from a catastrophic train crash caused by an engineer who was found to be texting on the job. The engineer was killed, along with 24 passengers. A $200 million settlement was reached, for which the insurers' exposure was $146 million. The insurers filed suit asserting that coverage under their excess-level railroad claims-made liability policy was barred by its unique exclusion for injury which the insured "intended or expected or reasonably could have expected" (emphasis added).
Based on NTSB investigation findings, the trial court in the coverage suit found that, at the time of the accident, a train engineer—violating company policy—was sending text messages while operating the train, which affected his ability to observe and respond to a stop signal. According to the record, the company was aware that on-board personnel used electronic devices, did not effectively discipline employees, and concealed information documenting such violations.
The insurers argued that, given those facts, a reasonably prudent person would have known that injuries were substantially likely to occur and so the "reasonably expected exclusion" applied. The insurers relied on County of Broome v. Aetna Casualty & Sur. Co., a 1989 decision where a New York intermediate appellate court determined as a matter of law that the insured's decade-long practice of discharging pollution into the environment barred coverage because the insured "knew or should have known there was a substantial probability that a certain result would take place." Here, the insurers argued that the train crash and resulting injuries were reasonably expected, as per the policy, given the railroad company's systemic safety failures.
The trial court had found for the policyholder. And in an unpublished opinion, the California appellate panel, applying New York law, affirmed, holding that the County of Broome decision was an outlier and in conflict with otherwise consistent New York jurisprudence. The Court held that the "'reasonably could have expected' exclusion does not apply unless a reasonable person would conclude the injury and damage 'flow[ed] directly and immediately from an insured's alleged intentional act.'" The appeals court held the insurers could not present a triable issue of fact sufficient to meet this burden.
The take-away is that general insurance principles govern, policy exclusions are to be strictly and narrowly construed, and New York law will not allow insurers who issue coverage for negligence to avoid their responsibility even where the negligence is egregious.