Recently the Eleventh Circuit spent a lot of ink discussing how the marketing and sale of sashimi-grade tuna is affected when myoglobin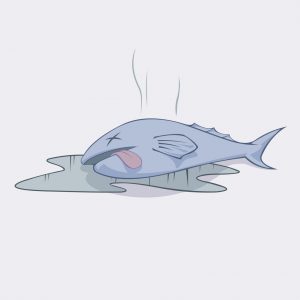 reacts with oxygen to produce oxymyoglobin, and with carbon monoxide to form carboxymyoglobin before oxidizing into metmyoglobin—or, in other words, how quickly raw tuna meat turns from bright red (good) to brown (not so good). In the end, the court held, it doesn't really matter—at least as to insurance coverage for advertising injury—unless the insurance company is given proper notice. And not just notice of a claim, but notice of the specific claim for which coverage is requested.
King Tuna sued Anova in the U.S. District Court for the District of Oregon, alleging that Anova falsely advertised its tuna as being superior to its competitors' offerings because it treated its tuna with a filtered smoking process using hickory wood chips, which exposed its tuna to lower concentrations of carbon monoxide. King Tuna accused Anova of making false claims in its public marketing materials and misrepresenting "the nature, characteristics and qualities of [Anova's] tuna products" because Anova was actually treating its tuna with synthetic industrial carbon monoxide. According to King Tuna, these misrepresentations led to a decrease in King Tuna's sales and goodwill, and constituted unfair trade practices and false advertising under the Lanham Act, as well as under Oregon's Unfair Trade Practices Act.
Anova tendered the Oregon suit to its insurer, Auto-Owners Insurance Company, seeking a defense and indemnity against any loss. Twelve days later, Auto-Owners sent a response letter denying coverage on the ground that "none of the claims made against Anova in the lawsuit seeks damages arising out of … advertising offenses as defined in the Policy." Auto-Owners nevertheless encouraged Anova to advise it of "any additional information that may be relevant to Auto-Owners' coverage determination."
Shortly after receiving Auto-Owner's denial letter, Anova filed a motion to dismiss the Oregon suit for lack of personal jurisdiction and improper venue. King Tuna then voluntarily dismissed the Oregon suit without prejudice, and filed a similar complaint against Anova in the U.S. District Court for the Central District of California. In the California suit, King Tuna alleged essentially the same allegations as those in the Oregon suit, substituting a claim under California's Unfair Competition Law in lieu of its prior Oregon Unfair Trade Practices cause of action.
Anova did not separately notify Auto-Owners of the California suit and did not tender the California suit to Auto-Owners.
After more than three years of litigation, the district court in California entered judgment in favor of Anova, finding that King Tuna failed to prove its claims by a preponderance of the evidence. In defending against the California suit, though, Anova incurred attorney's fees and costs of more than $3.6 million. Anova thereafter filed suit in Florida against Auto-Owners, alleging that Auto-Owners wrongfully refused to defend Anova in the Oregon and California suits, and claiming direct and consequential damages, including attorney's fees and costs incurred by Anova in litigating the King Tuna actions in Oregon and California.
Although (or maybe because) the court in Scott, Blane, & Darren Recovery L.L.C. v. Auto-Owners Insurance Co. found the Anova claims fell within the Policy exclusion for "any 'advertising injury' arising from 'the failure of [Anova's] goods, products or services to conform with advertised quality or performance'," it went on to also agree with the district court that Anova's failure to adhere to the Policy's notice requirement constituted a material breach of the policy that substantially prejudiced Auto-Owners and would have released it from any duty to defend Anova:
Anova ignores the clear language of the Policy, which triggered Anova's notice requirement upon any "occurrence," "claim," or "suit." Because the notice requirement was written in the disjunctive, the filing of any "suit" against Anova—and Anova conceded in its brief that the California Suit was indeed a new "suit"—obligated Anova to alert Auto-Owners. Anova failed to fulfill this requirement, and therefore forfeited its right to have Auto-Owners provide a defense in the California Suit. … Here, Auto-Owners suffered substantial prejudice because Anova denied Auto-Owners the ability to attempt to negotiate a settlement of the California Suit and denied Auto-Owners the ability to examine the new state law claim advanced in the California Suit.
In other words, notice of the Oregon suit wasn't enough, even in the wake of the insurer's denial letter. Because the California suit was a whole new case, it required a whole new notice letter.
Insurance claims, like fish, do not age well absent steps being taken to preserve them. Don't let your insurance coverage suffer because your claim has aged. Proper notice and persistence are as necessary as carboxymyoglobin to ensure your claim remains fresh.