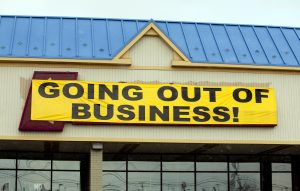 A recent decision in the Middle District of Florida, Southern Owners Insurance Company v. Gallo Building Services, Inc., reminds us of the high bar an insurer must clear to avoid its duty to defend an insured—even when that insured is out of business.
Gallo Building Services was a subcontractor hired to perform various work on a large condo project in Florida. After the project was complete, the condo association identified several construction defects that caused significant property damage and notified the general contractor under Florida's notice and right to repair statute. To address the association's claims, the general contractor spent significant sums to investigate and repair the defective work and property damage, and it relocated residents during repairs.
The general contractor notified its subcontractors, including Gallo, about the claims, and it ultimately filed suit against them to recover its costs. Unfortunately, by that time Gallo was out of business. Fortunately, Gallo had a series of primary commercial general liability and commercial umbrella policies issued by Southern Owners Insurance Company. Although Southern Owners appointed counsel to defend Gallo against the general contractor's claims, it also filed a separate coverage action against Gallo, in which it named the general contractor as an "interested party" defendant.
In the coverage action, Southern Owners sought a declaration that it had no duty to defend or indemnify Gallo in the underlying litigation. Knowing that Gallo was out of business and likely would not defend itself, Southern Owners immediately sought a default judgment against Gallo. However, the general contractor successfully challenged the default judgment and proceeded to litigate on Gallo's behalf. Southern Owners and the general contractor then filed cross-motions for summary judgment on the insurer's duty to defend Gallo.
Southern tried to avoid its defense obligations through a series of arguments—all of which were rejected by the court:
First, Southern Owners argued that the complaint in the underlying litigation relied on "unsupported and conclusory buzzwords" rather than concrete allegations of fact and, therefore, did not trigger coverage. These "buzzwords" included, among other things, "damage to other building components," "damage to other property," and "water intrusion." But the court found these factual allegations sufficient to trigger a defense under the policies.
Second, Southern Owners argued that it had no duty to defend because of the "your work" exclusion, which provides that the policies do not apply to "'property damage' to 'your work' arising out of it or any part of it." Specifically, Southern Owners argued that the exclusion eliminates all coverage where defective work in one part of a home causes damage to other parts of the home, even though Gallo was only responsible for a subset of the total work. But the court found that, under Florida law, the analysis of the "your work" exclusion must be limited to the policyholder's own scope of work, not the entire construction project.
Finally, Southern Owners argued that it had no duty to defend based on a broadly worded "exterior finishing system and stucco" exclusion. But Gallo was responsible for multiple scopes of work, including work that did not include the application of stucco, so the court found that the underlying complaint did not only claim property damage as a result of Gallo's stucco work.
This case is an important reminder of the favorable standards applied to an insurer's duty to defend in Florida—even if the policyholder is out of business. Assuming the basic insuring agreement of a policy is even potentially triggered, it falls on the insurer to prove that the allegations in the underlying complaint "fall solely and entirely within" an exclusion, with any doubts resolved in favor of the insured. Even a defunct business entity may have insurance coverage that can be a resource to provide a defense and/or to satisfy all or part of a judgment.