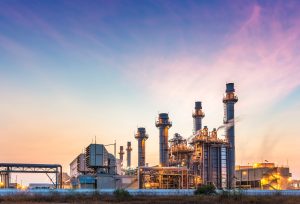 Following the breakup of large utility holding companies by trust busters in the 1930s, General Electric created Ebasco (Electric Bond and Share Company), a construction company and consultancy that, among other things, assisted newly independent utilities throughout the United States to obtain broad excess-level occurrence-based liability insurance policies. These so-called Ebasco policies were attractive to utility policyholders because of their comprehensive insuring agreement, modest exclusions (e.g., no pollution exclusions), and the absence of aggregate limits. Illustratively, a $10 million Ebasco policy potentially could pay up to 20 times its limits (equivalent to $200 million) to fund cleanup of 20 contaminated sites, assuming an occurrence at each site happened during the policy period. For decades, Ebasco policies, primarily underwritten by London market insurers, have been the subject of litigation related to pollution, asbestos and human health claims.
Dozens of large utilities located across the United States participated in this program over the years. These included entities like American Electric Power (Ohio), Arizona Public Service (Arizona), Boston Gas (Massachusetts) Columbia Gas (Virginia), Consolidated Edison (New York), Duke Power (North Carolina), Florida Power (Florida), Montana Power (Montana), Pennsylvania Power & Light (Pennsylvania), Potomac Electric Power Company (Washington, DC), Public Service Electric & Gas (New Jersey), Texas Eastern Transmission Company (Texas), Virginia Electric (Virginia), and Washington Water Power Company (Washington), to name just a few.
All of these utilities received exactly the same coverage based on the same printed policy form: a master policy that was issued to Ebasco and/or companies purchasing Ebasco's services, including their subsidiaries and associated/affiliated companies. Each of the individual utilities were provided evidence of the coverage they had purchased, although they were not provided with the master policy itself.
There have been many reported decisions involving Ebasco policies applying the law of the state where the utility operated. See, e.g., Public Serv. Elec. & Gas Co. v. Certain Underwriters at Lloyd's of London, No. 88-4811(JCL), 1994 U.S. Dist. LEXIS 21072 at *8 (D.N.J. Oct. 3, 1994) (New Jersey law), Indiana Gas Co. v. Aetna Cas. & Sur. Co., 951 F. Supp. 797 (N.D. Ind. 1996), vacated sub nom. Indiana Gas Co. v. Home Ins. Co., 141 F.3d 314 (7th Cir. 1998) (Indiana law); N.W. Corp. v. Associated Elec. & Gas Ins. Servs., No. Civ. 07-1174, 2010 S.D. Cir. LEXIS 2 (July 29, 2010) (Montana law), United States v. Pepper's Steel & Alloys, 823 F. Supp. 1574, 1580 (S.D. Fla. 1993) (Florida law), aff'd in part, rev'd in part, 87 F.3d 1329 (11th Cir. 1996), and Certain Underwriters at Lloyd's, London v. S. Nat. Gas Co., 142 So. 3d 436 (Ala. 2013) (Alabama law).
Nevertheless, Ebasco insurers persistently have argued that the Ebasco policies should be interpreted under New York law on the grounds that: (i) Ebasco Risk Management Consultants, Inc.—Ebasco's risk management arm—was based in New York City; and (ii) the master policies purportedly were negotiated from New York and delivered to Ebasco in New York. Ebasco insurers articulated this position with increasing frequency as New York's courts became viewed as less receptive—as compared to many other states—to allowing full recovery for long-tail claims on occurrence-based policies.
For example, London Insurers have argued that even though the Ebasco policies concededly lack any pollution exclusion in the standard form, between September 1, 1971 and September 1, 1982, the state of New York required certain authorized insurance policies to exclude coverage for "liability arising out of pollution or contamination caused by the discharge, dispersal, release or escape of any pollutants, irritants or contaminants into or upon land, the atmosphere or any water course or body of water unless such discharge, dispersal, release or escape is sudden and accidental." Thus, Ebasco insurers argue that New York law applies and policies they issued that do not contain a pollution exclusion magically incorporate one, regardless of where the policyholder is headquartered.
While courts generally have not applied New York law to Ebasco policies issued to utilities outside of New York, until recently no court had taken the affirmative step of ruling that New York law did not apply to an Ebasco policy issued to a policyholder based outside of New York. That changed this year, after a group of subsidiaries of American Electric Power Company, Inc., represented by Pillsbury attorneys, filed a lawsuit against London insurers (among others) seeking coverage under their Ebasco policies for environmental property damage.
On July 12, 2023, in AEP Generation Resources, Inc. et. al., v. AG Ins. SA/NV, the Court of Common Pleas in Franklin County, Ohio, conclusively ruled that Ohio law governed the AEP subsidiaries' Ebasco policies—rejecting insurer arguments that New York law should apply. That decision was rendered on a fulsome record and based on a comprehensive review of the insurers' motion for summary judgment on the choice-of-law issue, a thorough examination of the Ebasco policies, multiple rounds of replies and sur-replies, affidavits from London underwriters and brokers both from Lukis Stewart in Canada and Price Forbes in London, and a multi-hour oral argument.
The policies at issue in that case were in effect from 1969 to 1978. The Court applied the Restatement (Second) of Conflict of Laws test to determine which state—New York or Ohio—had the "most significant relationship" to the dispute. The Ebasco insurers argued that New York law should apply because they claimed the policies were negotiated in New York by New York entities—Ebasco and AEP's holding company, which was headquartered in New York at the time of contracting. However, the Court found that there was no clear place of contracting, noting that the New York-based holding company for AEP was not even a party to the action. The actual plaintiffs were AEP operating subsidiaries in Ohio, Virginia and West Virginia. None of the Ebasco London insurers were based or incorporated in New York.
The Court noted that Ohio was the place of performance for the policies, as that is where the Ebasco insurers would be required to pay the claim. The Court also recognized that the subject matter of the policies favored Ohio, as two sued-upon sites were in Ohio, whereas none were in New York. Importantly, the Court relied upon the testimony of the London insurers' designated corporate representative, Peter Wilson, an underwriter in the London insurance market during the relevant period. Wilson—who has testified for the London insurers more than 200 times—testified that "if a claim occurred, we would have to respond to the claim and … we may have to comply with whatever state law would be involved with—in connection with that claim." The Court ultimately concluded that the factors of "certainty, predictability, and uniformity of result" also supported the application of Ohio law to the Ebasco policies issued to the AEP companies.
This choice-of-law decision on Ebasco policies is a step forward for utility policyholders facing claims for asbestos, manufactured gas plant, coal ash, PFAS, climate change, and other potential long-tail losses.