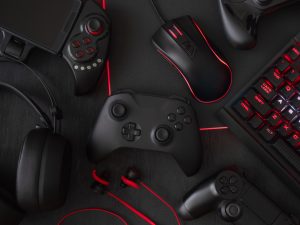 Packed stadiums? Check.
Players and teams with huge followings? Check.
Massive social media appeal? Check.
But here, the events that spectators are so eager to attend aren't live basketball or football games. Instead, fans are lining up to watch others competitively play video games, more commonly known as esports. In 2018, esports garnered 258 million unique viewers globally, compared to 204 million for the National Football League's 2016 regular season. In 2019, esports are predicted to draw 299 million viewers and hit $2 billion in revenue, up from $1.5 billion in 2018. The International Olympic Committee is even considering adding esports to the 2024 Olympic Games.
Respect the Player, Insure the Player
As the esports market surges, both the risks associated with the business and the need for insurance products to keep pace with the industry have become apparent. Competitive gamers, like traditional athletes, are at risk of livelihood-threatening injuries at any time. Common gaming-related injuries leading to short and extended disabilities include carpal tunnel syndrome, tennis elbow, trigger finger and tendinopathy. Players also regularly practice and strength train, putting them at even greater risk of suffering a work-related injury.
Players invest time perfecting their skills because gaming may be their main source of income. As a result, players may require short- and long-term disability insurance to secure their income if they suffer an illness or injury that prevents them from competing in the industry or working at all. Consequently, players should consider securing a short-term disability policy and an "own" long-term disability policy, instead of an "any" long-term disability policy. An "own" long-term disability policy would allow players to be paid benefits so long as they could no longer work in their profession as esports competitors, but would also allow them to work in related or other professions. This contrasts with an "any" long-term disability policy, which would pay players a benefit only if they could not work in any job.
Gaming Teams Need Insurance, Too
Like all successful business operators, esports teams, venue operators and event promoters are at risk of significant losses to their businesses and may require some form or combination of insurance products, including professional liability, property, general liability, crime, cyber, auto, liquor, sexual abuse, workers' compensation, and excess coverage.
Specifically, venue promoters or operators might want to secure professional liability insurance to protect their business against claims should the technology they secure for a large event fail, or for other errors or omissions on their part.
Policies for crime and cyber may also be warranted. A commercial crime policy typically provides broad protection such as coverage for employee dishonesty; forgery or alteration; computer fraud; funds transfer fraud; kidnap, ransom or extortion; loss of money or securities; and counterfeit money. Among other instances, a crime policy could be helpful in a case of employee embezzlement.
Cyber policies can be useful to cover liability for a data breach of customers' personal information, such as credit card numbers stolen or hacked from the venue's electronic ticket sales system. Cyber policies may reimburse data breach expenses including notification costs, credit monitoring, fees and penalties, and costs of defense. Cyber policies may cover liability arising from website content and losses arising out of business interruption, data loss/destruction, computer fraud, funds transfer loss, and cyber extortion.
Crime, cyber and professional liability policies may have some overlapping terms. Esports businesses may not need all three policies, but they should consult with coverage counsel to determine which combination of coverages makes the most sense for their businesses.
Likewise, businesses should consider property insurance to protect against losses after a large storm or other major disaster, such as losses to equipment or business interruption losses because of an event cancellation. General liability insurance would be useful in case of damage to another's property. For example, if a dolly of giant monitors rolled onto a nearby property and damaged it, the general liability policy would respond to this loss. General liability insurance can also be helpful in insuring against third-party injuries on site and claims for advertising or reputational injury.
Businesses with cars and drivers need auto policies just as businesses with employees require workers' compensation insurance. Further, a liquor policy is necessary if any alcohol is involved with events. It would be smart to consider a sexual abuse and excess liability policy, as well.
Conclusion
The esports market continues to grow at a rapid pace, but insurance products lag behind. Major carriers have entered the esports market as sponsors, but to date only one carrier has developed an insurance program tailored for esports teams and events. As a result, esports businesses in the market for coverage not buying this product can still purchase traditional policies, but they must give careful thought to the implications of issues unique to industry events when doing so and should consider consulting with coverage counsel for advice on how policies' terms may apply to potential losses. Because esports continues to grow rapidly, we should expect to see additional esports insurance products emerge on the market in the future.