Fashion is sexy; insurance is not. So it's easy to think of the two separately. But there are many points of intersection. Some of those intersections are not industry-specific: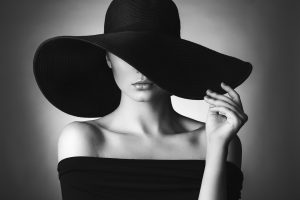 like other industries, fashion—design houses, retailers, textile manufacturers, modeling agencies—carries property, D&O, cyber, and many other lines of insurance. But unique aspects of the fashion world, and recent litigation trends affecting it, underscore the importance for the fashion industry to understand insurance in order to maximize successful recovery of insurance assets. Here, we comment briefly on three areas: IP, employment, and antitrust.
Intellectual Property
Intellectual property is an obvious starting point when thinking about fashion and insurance—but it's also a complicated one, because IP protection for fashion is constantly evolving. Historically, fashion design was afforded less protection in the United States than in jurisdictions like the EU and Japan. Trademarks (e.g., logos) and utility patents (e.g., Velcro) are widely used in fashion, and many fashion brands have turned to using trade dress or design patents to protect their work. The scope of copyright, which is more limited (and which has been held to be available for fabric prints) was recently examined by the Supreme Court. As summarized by IP colleagues C. Joël Van Over and Paul E. Thomas in "Some Copyright Clarity for the Apparel Industry," the Supreme Court clarified the test to determine copyrightablility in apparel. Fashion brands, in the absence of statutory protections, are constantly looking for more creative ways to expand the reach of IP rights.
As the pool of available IP protections expands, so, too, does the number of lawsuits alleging infringement. Most famously, Loubotin sued YSL over red soles. Italian designer Aquazzura sued Ivanka Trump's fashion label, also alleging infringement of the trade dress of a shoe. Several years ago, Converse sued retailers and shoemakers alleging infringement of its trade dress protections for the Chuck. The Navajo Nation sued Urban Outfitters for allegedly infringing the tribe's trademark by selling goods using the "Navajo" or "Navaho" name.
Insurance may be available for both the IP owner and the alleged infringer in IP cases. Intellectual Property Abatement or Enforcement insurance is available to cover the legal costs IP holders spend in enforcing their rights. Few court opinions exist interpreting this coverage, but the body of law is bound to expand as the insurance product is more widely used and challenged.
Those accused of infringing IP might, in the first instance, turn to their CGL policies for defense and indemnification costs. The extent of coverage available might depend on, for example, the allegations of the complaint, whether the policy covers "advertising injury," and whether the policy has an IP exclusion. Alleged infringers might also seek coverage under Intellectual Property Defense insurance, if they have it, although, like IP Abatement insurance, little case law has analyzed that coverage yet.
Employment
Allegations of wrongful termination are not unique to fashion, but the situations in which a lawsuit arises might be. For example, in a class action suit brought in the Northern District of California, a former retail store employee of Versace alleged that the store had a code to "alert co-workers that 'a black person is in the store,'" and that he was treated differently and ultimately terminated because of his race. His causes of action, in addition to race discrimination and harassment, included violations of various California statutes related to fair compensation. Depending on the specific allegations of the complaint and the language of the insurance policy, Employment Practices Liability insurance could be implicated to provide both defense costs and indemnification.
Antitrust
Similarly, antitrust affects many industries. But the fashion industry should be aware of an emerging trend: As our Pillsbury colleague Bill Sullivan wrote in "DOJ's Antitrust Fashion Show Client Alert," the U.S. Department of Justice Antitrust Division "is now expected to take its turn in investigating potential price-fixing conduct in the world's most coveted fashion markets of New York and Los Angeles," following prosecutions of top modeling agencies in the France, Italy, and the UK for allegedly colluding on prices for modeling services in the fashion industry. This wouldn't be the first time modeling agencies faced similar allegations. In 2003, a group of models filed a class action suit against a number of agencies for allegedly violating antitrust laws by, among other things, conspiring to set the fees charged to models and to fix other terms and conditions of the plaintiffs' contracts. While an antitrust exclusion in an insurance policy might seem like the end for a policyholder seeking to recover its defense costs in an antitrust suit or investigation, other coverage, such as for "personal injury" or "advertising injury," may be available, depending on the allegations of the complaint.
Fashion and insurance may not seem like they match, but insurance is an important accessory that, if understood and used properly, can enhance the ensemble.