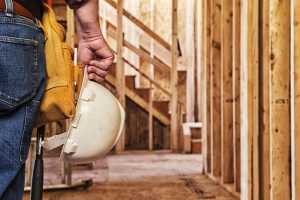 Last week, the Ohio Supreme Court unfortunately narrowed the scope of coverage for a subcontractor's faulty workmanship. The court held in Ohio Northern University v. Charles Construction Services, Inc. that faulty workmanship in a construction defect case is not an "occurrence" under standard-form CGL policies in Ohio. The circumstances will sound familiar to anyone involved in the construction industry: Ohio Northern University retained Charles Construction to build a hotel and conference center on campus. The contract required Charles to maintain a CGL policy with Products-Completed Operations-Hazard coverage. Charles obtained a policy from Cincinnati Insurance Company with the required coverage.
After work was completed, ONU discovered that the project suffered extensive water damage from hidden leaks that it believed were caused by the defective work of Charles and its subcontractors. While making repairs, ONU found other structural defects. The repair costs were estimated at $6 million. ONU sued Charles, and Charles impleaded several subcontractors. Charles submitted a claim for defense and indemnity to Cincinnati. Cincinnati responded by intervening in the lawsuit to seek a declaratory judgment that it did not have to defend or indemnify Charles.
Charles and Cincinnati filed competing motions for summary judgment. Although the Ohio Supreme Court had previously ruled in Westfield Insurance v. Custom Agri Systems that claims for defective workmanship are not claims for "property damage" caused by an "occurrence," Charles and ONU argued that the products-completed coverage and subcontractor-specific terms in the policy distinguished its case from Custom Agri. Specifically, the insureds argued that (i) the "Damage to Property Exclusion" expressly stated that it does not apply to property damage included in the "products-completed operations hazard" and (ii) the policy excluded "property damage" to "your work," but contained an exception to the exclusion when a subcontractor performs the work.
The trial court found in Cincinnati's favor, but on appeal, the Third District Court of Appeals reversed. Although the appeals court determined that Custom Agri was good law as applied to defects caused by the insured's own work, it also noted that Custom Agri did not address any products-completed or subcontractor-specific CGL policy terms. Finding the CGL policy language ambiguous as to whether it covers claims for property damage arising out of subcontractors' defective work, the appeals court reversed.
Cincinnati appealed to the Ohio Supreme Court, which held that property damage caused by a subcontractor's faulty work in a construction defect case does not meet the policy definition of an "occurrence," because "faulty work is not fortuitous." Because the court held there was no "occurrence," it also held that the products-completed and subcontractor language relied on by the insureds and the appeals court has no effect, even though Charles paid additional money for it.
In the course of its decision, the Ohio Supreme Court was somewhat loose in its language regarding what CGL policies cover and do not cover—e.g., "a CGL policy is not intended to insure business risks that are the normal, frequent, or predictable consequences of doing business and which businesses can control and manage"—but these statements must be read in the context of the court's conclusion that contractors and subcontractors are not entitled to insurance for their faulty work in construction defect cases. A broader reading would eliminate coverage for slips and falls or other cases of simple negligence, which are the bread and butter of CGL insurance. Further, the court did not address the issue of consequential damages and instead focused on the products-completed and subcontractor-specific policy terms. Importantly, therefore, consequential damage and damage to other property resulting from faulty workmanship in construction defect cases appears to still be covered under a CGL policy in Ohio, and the ONU decision does not disturb that principle.
In recent years, the majority of courts have found that property damage arising out of faulty workmanship constitutes an "occurrence" under standard-form CGL policies. In fact, the ONU court acknowledged that its reasoning contradicted recent decisions of other courts despite this trend.
A final postscript to the Ohio Northern decision is worthy of note. The Ohio Supreme Court acknowledged at the end of its decision that the Arkansas Supreme Court case it relied upon to decide Custom Agri, the foundation for its decision in Ohio Northern, had been overridden by the Arkansas legislature which passed legislation defining an "occurrence" to include "[p]roperty damage … resulting from faulty workmanship." The Supreme Court of Ohio noted that "[i]f it were so inclined, the Ohio General Assembly could take similar action in response to our opinion today." This was an unusual ending for the decision. It is an invitation that the Ohio legislature should take seriously and insureds with significant operations in Ohio should consider advocating.