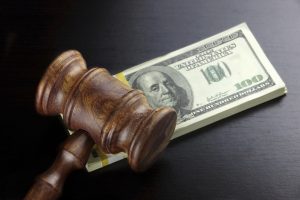 As coverage counsel, we witness firsthand the precarious positions policyholders are often left in due to the actions (or inactions) of their insurance carriers. A prime example of such a catch-22 scenario is when an insurer refuses to consent to a settlement offer while defending under a reservation of rights.
A reservation of rights is intended to allow an insurer to continue to investigate (and defend) a claim, while putting a policyholder on notice of potential grounds for the insurer to deny coverage down the line. Theoretically, this protects both the carrier and the insured by giving the policyholder the benefit of a defense while the coverage determination is pending. But in practice, carriers often use reservation of rights as a shield to avoid the initial risk of an express denial of coverage, while retaining the ability to challenge or disavow coverage later on.
The insurer's reservation of rights can be especially harmful if a policyholder is attempting to settle the underlying case. Frequently, the carrier, intending to ultimately challenge coverage, will refuse to consent to a settlement, leaving the policyholder with a fraught choice: (a) settle anyway, and risk forfeiting coverage by potentially violating the policy's consent and cooperation clauses, or (b) decline settlement, and risk being hit with an excess judgment and/or a successful defense to coverage by the insurer, leaving the policyholder to foot the bill on a case that could have settled at an earlier stage.
Thankfully, many jurisdictions have thrown policyholders a lifeline in this precise scenario. The seminal case of USAA v. Morris was decided in 1987. There, the Arizona Supreme Court held that where an insurer was defending under a reservation of rights, the policy's cooperation clause requiring the insurer's consent to settle only prohibited the policyholder from settling claims where the insurer unconditionally assumed liability under the policy. The Morris court reasoned that, in preserving its ability to deny coverage under the policy, the insurer "relinquishes to the insured control of the litigation[,]" enabling the policyholder to settle a claim without sacrificing coverage, so long as the settlement agreement is deemed "reasonable and prudent[.]"
Courts in a number of jurisdictions, including Maine, Minnesota, Pennsylvania, Washington and Wyoming, have followed the same reasoning and adopted an identical or similar standard. However, policyholders should keep in mind that jurisdictions impose varying requirements, and often closely examine the terms of any settlement to ensure they meet a reasonability standard. Moreover, other jurisdictions have not adopted the rule in Morris, and may find that a policyholder forfeits coverage if they enter into a settlement without defending insurers' consent, reservation of rights or no. Policyholders should retain coverage counsel to maximize coverage and ensure that their settlement strategy, and any resulting agreements, comply with the rules of the governing jurisdiction.