As the adage goes, don't make a promise you cannot keep. An insurance policy, like any other contract, involves a commitment from both sides. For third-party liability policies, an insurer typically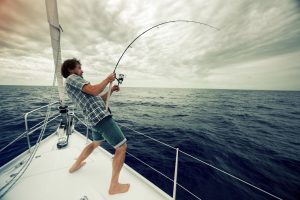 commits to a broad duty to defend the policyholder against any suits alleging claims that have a potential for coverage under the insurance policy. However, when a claim arises, insurers have a financial interest in trying to get off the hook. At times, policyholders need to turn to the courts for help reeling insurers in and forcing them to follow through with their commitments.
Recently, in Hanover Insurance Company v. Paul M. Zagaris, Inc., the Ninth Circuit ruled that an insurer had to defend its insured, a real estate brokerage firm, in a proposed class action suit because there was a potential for coverage for at least one of the alleged claims. The plaintiffs alleged that the real estate brokerage firm had received undisclosed kickbacks from the sale of natural-hazard disclosure reports to its clients. Specifically, they claimed that the firm breached its fiduciary duties, deceived its clients by omission, engaged in constructive fraud, and was unjustly enriched, among other things.