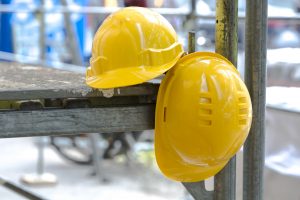 In a previous blog post, we addressed blanket additional insured endorsements, and the circumstances under which Company A could become an additional insured under Company B's policy, even where Company B failed to add Company A to the policy. In that same vein, a New York trial court granted additional insured status to entities that did not even contract with the named insured, but were referenced in the named insured's subcontract. Owners and General Contractors should take note of this decision, as it creates the potential for insured status even where there is a lack of contractual privity.
In All State Interior Demolition Inc. v. Scottsdale Insurance Company, All State subcontracted certain demolition work to United Interior Renovations. The subcontract required United to purchase liability and excess insurance, and to name All State, the Owner, and "their respective partners, directors, officers, employees, agents and representatives" as additional insureds. United purchased a policy from Scottsdale, and the policy contained an endorsement which stated:
Who Is An Insured is amended to include as an additional insured any person or organization for whom you are performing operations when you and such person or organization have agreed in writing in a contract or agreement that such person or organization be added as an additional insured on your policy.
Meanwhile, a United employee tripped over construction debris and filed a personal injury lawsuit. All State, as well as the owner, ground lessor and construction manager, sought coverage from Scottsdale. Scottsdale refused to defend the Plaintiffs in the underlying lawsuit by the injured employee, arguing that the subcontract only identified All State as an additional insured and All State was the only party with whom United was in privity of contract. (Scottsdale also refused to defend All State on the basis that the allegations in the underlying complaint did not trigger coverage.)
All State, the owner, ground lessor, and construction manager filed a coverage action against Scottsdale. The court found that Scottsdale had to defend all of the plaintiffs. The court rejected Scottsdale's defense that it was not in privity of contract with the plaintiffs, because the Scottsdale policy expressly incorporated the Subcontract, which required United to include All State, the owner, and their "respective partners, directors, officers, employees, agents and representatives" as additional insureds. And the court found that the allegations of the underlying complaint were sufficient to trigger the duty to defend.
The court certainly read the subcontract broadly, and provides another example of a court finding additional insured status based on a broad reading of an underlying contract. We caution, however, that courts have treated these provisions inconsistently. To ensure additional insured status, owners and contractors must carefully draft the underlying contract, and are advised to secure and carefully review a copy of the policy procured by the company that is obtaining the coverage on their behalf.