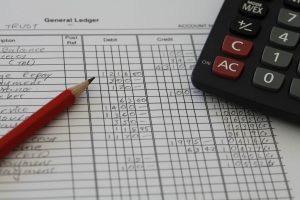 Even if an insurance company attempts to deny its coverage obligations, there are still processes that a policyholder can explore, short of litigation, that could resolve a coverage dispute.  Appraisal is an alternative dispute resolution process designed to efficiently resolve measurement disputes between policyholders and their insurers. Appraisal can streamline a coverage lawsuit and narrow the disputed issues—it may even limit the need for expert reports and depositions. There is a strong public policy favoring appraisals throughout the country, not only because they may provide a less expensive alternative to litigation, but also because appraisal rulings are enforceable and strictly applied in court. Some states even require that form standard insurance policies include an appraisal clause requiring either party to, on demand, submit a dispute over the amount of a loss to an appraisal panel. (See Virginia Code § 38.2-2105; Cal. Ins. Code § 2071; McKinney's Ins. Law§ 3404; N.J.S.A. § 17:36-5.20.) That panel typically consists of two appraisers, who select an umpire.
Different policies may contain different appraisal language and set forth different requirements and standards of review. In some policies, either party can invoke appraisal at any time after a disagreement arises, and the process is mandatory. Such policies often state that a decision by two members of the appraisal panel "will set the amount of loss" and "will be binding on both parties." Importantly, appraisal provisions typically provide that where the appraisers agree, those agreements are binding, and only disagreements are submitted to an umpire, who then calculates the damage categories that remain in dispute. The umpire's findings are also binding on the parties.
Despite clear language in many policies, insurers have nevertheless sought to skirt appraisal requirements, perhaps in the interest of delaying payments owed under the policy. For example, insurers have argued that appraisal may be premature because there are outstanding "coverage disputes," that an insured's request for appraisal improperly seeks a determination of "coverage issues" by the appraisal panel, or that the request for appraisal is untimely or has been waived. Such arguments are specious. As the Second Circuit Court of Appeals explained in one coverage case:
[T]he presence of a coverage dispute does not preclude an appraisal demand. Only a coverage dispute that precedes the valuation of damages will prevent such a demand. Coverage disputes that are independent of the valuation of damages can stand in abeyance pending the appraisal.
Accordingly, parties can submit their damage calculations to appraisal and still litigate the outstanding coverage issues and an insurer can still submit to appraisal even though a court may later determine that those elements of damages are not covered.
What does this mean for a policyholder as a practical matter? While appraisal may not foreclose all disputes between a policyholder and its insurer, when used effectively, it provides a process for the parties to better understand the amounts in dispute and narrow the areas of disagreement. With quantum of loss undisputed, parties are in a better position to mediate or discuss settlement because they are equipped with binding dollar amounts. Even if litigation continues, the process will be streamlined. Damage expert witnesses may no longer be necessary, and trials may be shortened because damage information need not be presented to a jury.
Review your policy to determine if it contains an appraisal provision. While only a general appraisal framework and process may be included in your policy, consider whether you may benefit from developing a written appraisal protocol, which provides specific deadlines and includes an appraisal award form that sets forth the various damage categories that the appraisers and/or umpire will quantify.
---
RELATED ARTICLES
Dictionary Guides Court in Multimillion-Dollar Coverage Dispute
Bad Facts (Sometimes) Make Good Law – The Worst Texting and Driving Incident Still Does Not Defeat Coverage under NY Law