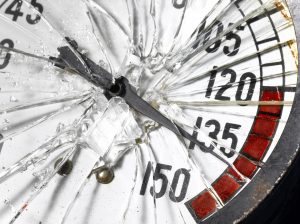 On March 13, 2020, three plainclothes police officers forced entry into an apartment and fired some 32 shots. A woman sleeping in her bed was shot six times and died.
On May 25, 2020, a Black man was killed during a routine arrest when a police officer knelt on his neck for 9 minutes and 29 seconds.
On September 3, 2020, a woman drove her car into a crowd of Black Lives Matter protesters, injuring several people.
On December 12, 2020, four people were stabbed in the Nation's capital following a day of protesting by competing groups over the results of a democratic election.
On January 6, 2021, thousands of insurrectionists pushed past a police blockade to breach the U.S. Capitol building while lawmakers were certifying the votes of a democratic election.
On March 29, 2021, an elderly Asian woman was physically and verbally attacked on her way to church.
On April 2, 2021, a man rammed his car into the security barrier near the U.S. Capitol building, killing one officer and injuring another.
Unfortunately, as we all know, these brief summaries are merely a snapshot of the political and racial unrest that has been unfolding in the United States over the last year. During these trying times, various companies, from Nike to Estée Lauder, have begun speaking out in support of Black lives, police reform and the Asian community. Many companies also wrote to Congress in support of free and fair democratic elections and urged Congress to certify the electoral vote following the United States' 2020 presidential election. This type of corporate soul searching is commendable. And, for many companies, showing public support for racial justice and equality and/or other democratic principles is fundamental to their culture and positioning as leaders in their marketplace.