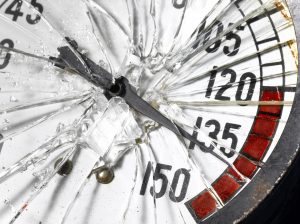 On March 13, 2020, three plainclothes police officers forced entry into an apartment and fired some 32 shots. A woman sleeping in her bed was shot six times and died.
On May 25, 2020, a Black man was killed during a routine arrest when a police officer knelt on his neck for 9 minutes and 29 seconds.
On September 3, 2020, a woman drove her car into a crowd of Black Lives Matter protesters, injuring several people.
On December 12, 2020, four people were stabbed in the Nation's capital following a day of protesting by competing groups over the results of a democratic election.
On January 6, 2021, thousands of insurrectionists pushed past a police blockade to breach the U.S. Capitol building while lawmakers were certifying the votes of a democratic election.
On March 29, 2021, an elderly Asian woman was physically and verbally attacked on her way to church.
On April 2, 2021, a man rammed his car into the security barrier near the U.S. Capitol building, killing one officer and injuring another.
Unfortunately, as we all know, these brief summaries are merely a snapshot of the political and racial unrest that has been unfolding in the United States over the last year. During these trying times, various companies, from Nike to Estée Lauder, have begun speaking out in support of Black lives, police reform and the Asian community. Many companies also wrote to Congress in support of free and fair democratic elections and urged Congress to certify the electoral vote following the United States' 2020 presidential election. This type of corporate soul searching is commendable. And, for many companies, showing public support for racial justice and equality and/or other democratic principles is fundamental to their culture and positioning as leaders in their marketplace.
Still, while standing up and speaking out during these times, companies should also strive to protect their businesses and properties from fallout in this volatile political climate. Doing the right thing can also involve putting in place appropriate risk management policies. Those discussions should include political risk insurance.
Generally, political risk insurance has been purchased by multinational corporations, banks, companies in the financial industry or other businesses that face the possibility of losses because of foreign political events. Risks potentially within its scope include government confiscation of property, political violence (such as that resulting from civil or political unrest), and even acts of terrorism and war. Many companies only consider purchasing political risk insurance when operating in emerging markets. These markets present a great opportunity for growth, but also a greater risk of political unrest. For example, an automobile manufacturer that sets up a plant in a developing country risks losing that plant following a coup d'état. "If, after the coup, the national government declares its ownership of all formerly private factories, political risk insurance could compensate [the manufacturer] for the loss of its plant."
However, given the events of the last year, companies should consider political risk insurance as a potential component of their United States risk management strategy, and should prepare themselves for political unrest and potentially more violence and closures in the months and years ahead. In fact, in January 2021, Allianz SE, a financial services company, discussed political risk and its current relevance, explaining that political risks and violence have returned to the top 10 of the Allianz Risk Barometer for the first time since 2018, "reflecting the fact that civil unrest incidents such as protests and riots now challenge terrorism as the main political risk exposure for companies." Allianz specifically noted the volatile political climate in the United States as part of this trend:
[I]n the U.S., a tense second half of 2020 saw racially charged riots in the wake of the death of George Floyd and the rise of the Black Lives Matter movement, as well as further unrest around the U.S. presidential election, including a mob storming the U.S. Capitol. This has resulted in the U.S. seeing its standing on the Verisk Maplecroft Civil Unrest Index sharply deteriorate—from the 91st riskiest jurisdiction in Q2 2020 to the 34th by Q4 2020.
Businesses small and large have felt the impact of this over the last year, as many have shuttered buildings or hired private security due to riots, threats, insurrection, violence and military presence in the streets of cities across the United States. Unfortunately, many indicators point to 2021 being just as precarious of a year. "Damage, disturbances and losses from riots, vandalism or other forms of civil unrest are now among the top political risk exposures for companies, and the ongoing impact of the COVID-19 pandemic will likely fuel further unrest."
As we move into the second quarter of 2021, businesses in particularly exposed sectors, such as retail and restaurants, need to act proactively to address these risks. Companies should take the time to identify whether they have political risk insurance, and if not, contact their broker about obtaining such coverage. Pillsbury can help you identify any coverage you currently have responsive to these risks and advise you in negotiating specific coverage terms with your carriers.
---
RELATED ARTICLES