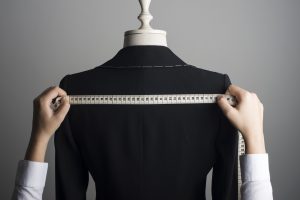 In the world of construction, whether you're a lender, owner, contractor or subcontractor, your success hinges largely on risk management. While there's no substitute for sound business and construction practices (such as proper preconstruction planning, proven construction means and methods, use of experienced personnel, and stringent safety programs), among the most important project risk allocation tools are the contracts governing the various parties' rights and obligations. Within those contracts, risk is primarily allocated through indemnity and insurance requirement provisions. When preparing insurance requirements for construction-related contracts, it is crucial to ensure these pieces are well-fitted and comfortable, like a good piece of tailoring. This requires the indemnity and risk obligations associated with each project discipline to be clearly identified and addressed.
Design professional contract requirements should include auto and commercial general liability, workers' compensation/employer's liability and, most importantly, professional liability coverages. Pay particular attention to the limits of the professional liability coverage; requiring excess limits for this coverage may be appropriate depending on the project's size. Consider requiring that the coverage be "project specific," either through a separate project policy or sublimits applicable only to the project. For large projects, a lender may consider requiring, or an owner may consider obtaining, owner's protective professional insurance coverage, which indemnifies the owner directly for losses arising out of professional negligence of architects/engineers exceeding the limits available under the architects'/engineers' own professional liability policies.
The entities performing construction work on the project should be required to carry auto and commercial general liability insurance, workers' compensation/employer's liability, and an excess liability policy providing coverage over the auto and CGL policies' limits. Many owners also insist on payment and performance bonds from contractors and/or subcontractors. For those contractors and subcontractors performing any design-build functions, professional liability coverage should also be required. To prevent coverage gaps, contractors' and subcontractors' insurance requirements should include pollution liability coverage. If the owner procures the property or builder's risk coverage, contractors and subcontractors should consider the need for an "installation floater" or similar coverage to protect their equipment and supplies onsite, offsite, and in transit.
While the liability coverage referenced above covers most project accidents resulting in (i) bodily injury, or (ii) damage to property other than what is being constructed, in most cases it does not cover damage to the structure being built. Although it is possible to obtain coverage for damage to construction projects under an owner's existing property policy, coverage limitations in standard property insurance forms make procurement of a builder's risk policy desirable in most cases. If a builder's risk policy is purchased, consideration should be given to whether the owner or the contractor obtains it. This determination is best made on a project-by-project basis, taking into consideration such factors as the type of project (i.e., new construction or renovation of an existing structure); type of contract (cost plus or stipulated sum); financing/lender's requirements (the owner may want to "bundle" soft cost and loss of income coverage with the builder's risk policy to avoid claim delays and argument among insurers over coverage); the presence of a master property program (owner or contractor); location of project; the parties' relative economic leverage to negotiate the most favorable premium and coverage; the contractor's level of sophistication; and the owner's desire to participate in project-specific risk management.
Finally, numerous risk management products, including insurance policies and bonds, are required to cover the risks presented by a construction project. To the greatest extent possible, the coverage provided by these policies should fit together. Policy provisions are drafted to create in one policy the exact coverage that was excluded by another policy—just as the pieces of a garment are sewn together without unintended gaps. Have your broker and/or attorney review all of your applicable policies to prevent gaps in coverage. You may need to amend one or more of your policies through endorsements, or purchase additional coverage, to close these gaps. Tailored properly, the project's insurance program should fit like a well-made suit.