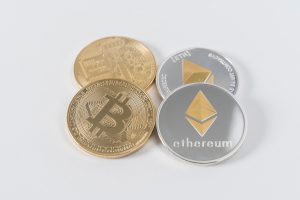 A little over a month ago, a judge in Franklin County, Ohio, held that Bitcoin—a popular form of cryptocurrency—constitutes covered "property" under the terms of a traditional homeowner's policy.
In Kimmelman v. Wayne Insurance Group, an insured, James Kimmelman, sought coverage from his personal insurer for a loss of $16,000 in Bitcoin that was purportedly stolen from Kimmelman's online account. Kimmelman argued that the Bitcoin constituted covered property under his homeowner's policy. The insurer argued that Kimmelman was only entitled to recover $200 under a policy sublimit for monetary losses.
Kimmelman sued his insurer in Ohio state court for breach of contract and bad faith, claiming his policy's sublimit for monetary losses did not apply because the stolen Bitcoin was covered property, not a monetary loss. The insurer promptly moved for judgment on the pleadings, "asserting its assessment of BitCoin as 'money' was proper and, therefore, Plaintiff has no claim against it for breach of contract or bad faith."
In support of its motion, the insurer argued that many respected news sources—including CNN, CNET, and The New York Times—often refer to Bitcoin as "money." The insurer also pointed to an Internal Revenue Service (IRS) document relating to the taxation of Bitcoin, in which the IRS referred to Bitcoin and other similar cryptocurrencies as "virtual currencies."
Ruling on an issue of first impression, the court rejected the insurer's argument, stating:
[T]he only authority the Court can rely on in determining the status of BitCoin is the Internal Revenue Service Notice 2014-21. Under Notice 2014-21, the IRS states, "For federal tax purpose, virtual currency is treated as property." Accordingly, the Court finds BitCoin, although termed "virtual currency," is recognized as property by the IRS and shall be recognized as such by this Court.
Over the last decade—and especially over the last couple of years—cryptocurrency has become more and more attractive to investors all over the world. As its popularity and acceptance by large institutions and nation states continues to rise, we will see an uptick in litigation regarding cryptocurrency. Future courts that wrestle with coverage disputes regarding cryptocurrency likely will look to Kimmelman for guidance on the issue. In addition, the decision could lead insurers to change dated policy language in order to respond to this new area of exposure.