Third-party intervention may now prove unnecessary when interpreting and enforcing contract provisions—at least this is what proponents of smart contracts believe. The overall goal, they argue, is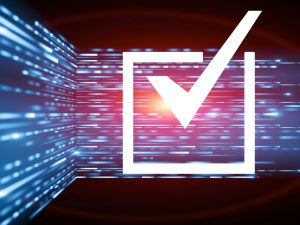 to provide security unattainable through traditional contract law, and to reduce additional transaction costs that come with the traditional process. Will insurance policies become the laboratory to test their thesis?
First imagined by computer scientist Nick Szabo in 1996, smart contracts are computer protocols meant to facilitate a contract's implementation and performance. They can carry out only the specific instructions given to them, and all transactions are traceable and irreversible. Regarding functionality, experts have likened smart contracts to a vending machine; contract terms are first coded and placed within the block of a blockchain (the same technology Bitcoin uses). Once the triggering event occurs, the contract is performed consistent with all designated terms. Continuing the analogy, the individual inserting money in the vending machine sets off a chain of events, unable to be undone or halted midway. (Granted, this last part isn't like the traditional vending machines we know.) The machine keeps the money and dispenses the item. The contract has been fully performed.