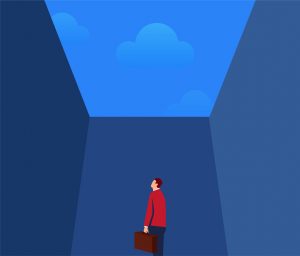 When an insurer pursues a judicial determination on its duty to defend and agrees to defend its insured retroactively only five months after its insured initially requested a defense, has it breached its duty to defend? In most jurisdictions, the answer would be "yes." In California, for example, an insurer must afford an immediate and entire defense in response to a tendered claim that is potentially covered under the Buss doctrine; belated, after-the-fact payments cannot cure that breach. But under the rule of a new Wisconsin decision, however, the same insurer would not have breached its duty to defend.
In Choinsky v. Employers Insurance Co. of Wausau, a group of retired employees brought a class action against the insured, the Germantown School District Board of Education and Germantown School District, for a School District decision that allegedly caused the retirees to lose their insurance benefits. The School District tendered notice to its insurer, Wausau, upon service of the lawsuit, and a week later Wausau denied coverage, arguing the lawsuit did not allege covered negligent acts. A month afterwards, Wausau filed a motion in the underlying lawsuit, seeking to intervene and requesting that the court bifurcate the liability and coverage issues and stay the liability proceedings until coverage was determined. Three months later, the court granted Wausau's motion to intervene but denied the motion to stay liability proceedings. A couple months later, Wausau agreed to pay the School District's reasonable attorney's fees retroactive to date of tender while the coverage issue was resolved. A jury then found that School District decisionmakers had acted negligently, leading the court to conclude Wausau had a duty to defend the School District. However, the court also held Wausau did not breach its duty to defend when it followed the "judicially preferred approach" of intervening in the liability proceedings, meaning the School District was not entitled to recover the attorney fees it expended in litigating the coverage issue. The court's decision was upheld on intermediate appeal, and the School District appealed to the Wisconsin Supreme Court.
The Wisconsin Supreme Court agreed that Wausau did not breach its duty to defend, despite denying coverage and delaying payment of attorney's fees, because it followed one of the Court's four "preferred methods" for an insurer to seek a determination of coverage under Wisconsin law. Those methods are: (1) defend under a reservation of rights; (2) defend under a reservation of rights but seek declaratory relief; (3) enter into a nonwaiver agreement preserving the insurer's right to contest coverage; or (4) file a motion to bifurcate and stay the liability proceedings until coverage is resolved.
The Court reasoned that Wausau satisfied its contractual obligation by seeking to intervene in the liability proceedings, bifurcate the liability and coverage issues, and stay the liability proceedings until coverage was determined. But one Justice disagreed, stating: "I don't know how to describe the unexcused failure to perform an unabated contractual obligation as anything but a breach of contract." The dissenting Justice emphasized that the duty to defend in Wisconsin is triggered upon tender of the complaint and argued that following "judicially preferred methods" to determine coverage does not and should not suspend the duty to defend. The state of Wisconsin law at this point, however, is that those methods are sufficient for the insurer to apply to a duty to defend.
Unlike California and other states, which have broader protections in place to ensure insurers provide an immediate and complete defense upfront with the opportunity to dispute coverage after, insureds should be wary of decisions like Choinsky, which place insureds in the difficult position of potentially having to defend themselves in both liability and coverage proceedings while insulating insurers from liability for the breach of their duty to defend. Policyholders are therefore encouraged to consider what law may apply to their insurance policies or to engage coverage counsel to evaluate choice of law for any claims that may raise a coverage issue.
RELATED ARTICLES
Do Putative Class Members' Claims Trigger the Duty to Defend?
9th Circuit Seeks Guidance from California High Court on the Duty to Defend in TCPA Cases
Keeping Time: The Importance of In-House Counsel Recording Their Time for the Duty to Defend