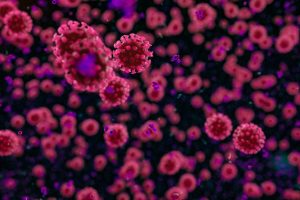 In January, we were among the first to post on the insurance implications of coronavirus. Since then, the epidemic has landed on our shores, dragged down the stock market, and become a political football. It has affected supply chains originating in China, with significant results for companies like Apple. And it threatens business continuity in the U.S. It is important to remember that the threat to the economic cycle does not originate from financial forces like a tightening of credit, but in nuts-and-bolts workings of the manufacturing and service economy, where both bottlenecks in supply and a pullback in demand threaten markets. Some of these losses are insurable. This post reviews recent coverage developments and notes practical coverage considerations that companies might overlook.
Coverages Available
It's important to think outside the box if you face losses or exposures due to COVID-19. As with the contagion itself, there are a lot of generalizations and conflicting advice in the blogosphere, which should be noted but not followed in knee-jerk fashion. Whether and to what extent a loss is covered will depend greatly on the individual circumstances of the claim and the specific wording of your coverage. It pays to look.
As a refresher, insurance exists for various perils an organization may face stemming from coronavirus, including:
Business Interruption (BI) for financial losses because of loss of use of your own tangible property—the direct shutdown of your own operations—typically due to contamination of the premises, such as on surfaces or in HVAC systems;
Contingent Business Interruption (CBI) or Supply Chain for financial losses from supply chain disruptions resulting from similar contamination to the property of your suppliers;
Commercial General Liability (CGL) insurance for liabilities to third parties who claim you failed to protect them from bodily injury or property damage from the infection;
Directors & Officers and Errors and Omissions insurance for claims that management decisions (or failure to act) contributed to business disruptions, harm to third parties, or resulting losses; and
Event Cancellation Insurance, typically purchased for specific events.
There may be other coverages that apply to specific cases and circumstances.
For BI and CBI coverage, it will be crucial—and difficult—to prove contamination of premises or property with the virus. Policies of all types may also have communicable disease exclusions which, depending on their specific wording, may or may not apply to COVID-19. It is important to review them carefully to understand your options.
Recent Market Developments: Watch Your Back!
We are seeing developments in the insurance marketplace that policyholders should bear in mind in addressing coronavirus exposures. In particular, we have seen several instances in which organizations purchased Event Cancellation Insurance, including an endorsement (for extra premium) to cover cancellations due to infectious disease, only to find that the insurer "slipped in" an added coronavirus exclusion. Keep your eyes open. If you purchased coverage with a set premium for communicable disease coverage, you are entitled to the coverage you purchased. Indeed, bait-and-switch tactics like we are seeing in the marketplace may well run afoul of state regulatory provisions prohibiting misrepresentation or false advertising of an insurance policy. Push back on these tactics..
Liability Claims for Property Damage
It is possible some policyholders will see liability claims by third parties asserting that a business shutdown occurred because they exposed someone else's property to contamination—for example, by failing to screen delivery personnel, by delivering infected supplies, or otherwise—resulting in the closure of premises or disruption of operations. If there is documented contamination, there should be a pathway to liability coverage for property damage, assuming no exclusion applies. But if premises are closed for precautionary reasons, the pathway to coverage is likely to be more difficult. Depending on your policy wording, however, it may not be impossible. Most CGL policies today cover not only actual damage to tangible property but also "loss of use of tangible property." At least one court recently held that such "loss of use" coverage extends to state regulatory action preventing the use of business premises, even when the premises themselves are undamaged. If you face such a claim, check your policy.
Bacteriological Exclusions
Many property, BI, CBI, CGL and Event Cancellation policies contain exclusions for bacteriological agents, but do not simply assume that you have no coronavirus-related coverage if such a provision appears in your policies. The scope of these and similar exclusions varies. Some exclude only bacteria from coverage; others do exclude viruses; and, as noted above, we are starting to see specific coronavirus exclusions. Viruses are not bacteria. If your policy excludes only bacteriological agents, you may still have coverage for COVID-19. Make sure you review all your policies carefully.
By now, an attentive reader will have noticed our repeated advice: review and know your coverage. It also pays to consult with your broker and coverage counsel. When facing communicable disease risk, don't assume you're on your own. You may already have the coverage you need to help respond to the effects of the disease.
RELATED ARTICLES:
Getting Ahead of the Coronavirus Epidemic: What It Means for Insuring Your Business