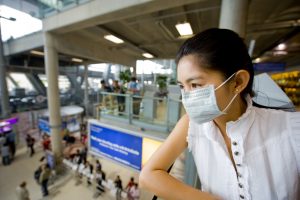 There has been a drumbeat of news reports about Wuhan, China, a city more populous than any in the United States, which is in effective lock-down because of the coronavirus. Foreign nationals are being evacuated, travel has been restricted, and business is at a standstill. At a time like this, preserving public health is the highest priority. But businesses, both local and global, are also affected by shut-down orders, disruptions to their supply chains, mass sick days, and loss of business. Many, especially providers of hospitality or health care, may face elevated liability risks for exposing others to a contagion. It is important to remember that insurance may be available to meet these risks.
Business Interruption Insurance
Business Interruption insurance protects against losses sustained due to periods of suspended operation. It may be written on a stand-alone basis, but it most commonly exists (if purchased) as part of your property policy. Business Interruption insurers indemnify for the loss of use of property for business activity. Often, the loss results directly from an interruption caused by loss or damage to property or premises specified in the policy because of a covered peril. In other words, Business Interruption coverage does not pay for the property damage itself, but covered damage to tangible property is typically required to trigger coverage of the loss from business disruption. And, importantly for interruption caused by a pathogen, such property damage may include contamination of physical property. The specific wording of your insurance may be critical: for example, some policies provide coverage "because of" property damage, which is broader language that may fit more easily with a claim for coverage for losses due to customer fears of exposure on particular premises. Note that there may also be separate avenues to coverage in case civil authorities order closure or restrict access to your premises.
Supply Chain Insurance
Separate lines of insurance exist to protect against losses stemming from supply chain disruptions, such as interruptions of deliveries of raw materials, parts or supplies essential to conducting your business. Specific insurance is also available for vulnerable industries, including health care providers, the hospitality industry, and manufacturers. So-called Contingent Business Interruption (CBI) insurance covers economic losses, typically including increased costs, from lost or reduced operations resulting from physical damage to the property or premises of a named or unnamed supplier. Some policies may also cover loss of services to the insured business, such as loss of utility services. Limited coverage may also exist for loss of markets for your own products. In placing the coverage, you will need to prepare an inventory of your suppliers (or customers).
Liability Insurance
The outbreak of a contagious disease may expose some policyholders to liability claims for failing to protect others from exposure to infection on their premises. Your general liability policies broadly cover liability for bodily injury and property damage. Some policies, however, may have exclusions for exposure to bacteria, and most exclude coverage for pollutants. It is important to remember, however, that viruses are not bacteria, and bacteria exclusions therefore do not exclude coverage for the coronavirus. Whether viruses or bacteria are pollutants is a controversial question to which no settled rule yet applies. It is advisable to review your coverage carefully and consult with coverage counsel about how to present your claim and respond to a denial.
Many other types of coverage may also exist for coronavirus-related losses or claims. If your business is affected, make sure you review all your policies, preferably with the assistance of experienced coverage counsel. In every type of coverage, be vigilant for exclusions for the bacteria, contaminants, or contagions, and whenever possible, negotiate for their removal at renewal time. As any mother knows, it is prudent to do the worrying before the virus strikes home. Now is the time.
---
RELATED ARTICLES: