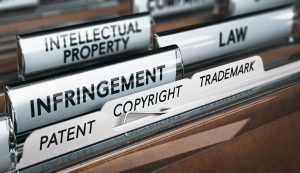 There has been tremendous recent growth in the range of specialized insurance policies offered to protect against intellectual property (IP) claims including patent, copyright, and trademark infringement. "Traditional" policies, such as CGL and errors & omissions policies, typically provide narrow IP-related coverage, if any. As a result of this perceived coverage gap, IP-specific insurance products are growing in popularity as policyholders in IP-reliant industries look to bolster that aspect of their coverage portfolio. Because these policies are not always designed with an insured's specific IP risks in mind and they are relatively untested in courts, it is important that prospective policyholders educate themselves about the market for IP coverage, including the types of coverages and specific policy wordings being offered. Here are a few practical tips to consider when securing such policies.
Carefully Assess What Type of IP Insurance You Need— There Is No "One Size Fits All" Insurance Product
At present, there is no single "off the shelf" policy form that covers all IP-related liabilities. For that reason, some insureds have sought to design custom-tailored "manuscripted" coverage forms in partnership with their insurance providers. Benefits of this approach include the ability to tailor coverage to specific risks experienced in certain industries, such as statutory patent infringement involving generic pharmaceuticals—but the transactional costs of bespoke insurance can be high. Additionally, non-insurance risk management products, such as defensive patent aggregation pools, may be appropriate in industries prone to nonpracticing entity (patent troll) activity. Among the IP insurance products currently available on the market, there are, generally, four types:
Specific Contingency: covers known risks, such as ongoing IP litigation.
Residual Value: covers IP assets pledged as collateral for secured loans.
Offensive: covers costs of IP enforcement actions. An alternative to this type of policy is funding from litigation finance firms.
Defensive: covers the insured's infringement-related liabilities and can be structured to cover indemnity obligations.
Among and within these types of policies, there are often significant differences between policy forms. Examples of important provisions and issues that must be scrutinized include:
How is "Claim" defined? Is a pre-suit cease and desist letter included? A demand letter demanding payment of a license fee? Administrative/regulatory proceedings?
What constitutes "infringement"? Is it defined in the policy? Must it involve a particular product or service, or any business activity?
Are there territorial limitations? Does the policy cover claims asserted in the U.S. only, or globally?
How are new products/IP brought under the coverage?
Are punitive/multiple damages excluded?
What events trigger notice requirements?
The relative importance of these issues may depend on an insured's particular industry and risk profile.
Use the Underwriting Process as an Opportunity to Educate the Insurer
Especially for insureds in highly technical industries, such as software, electronics, medical devices, etc., the underwriting process should be approached as an opportunity to educate the insurer about your products, IP risks, and coverage needs. This will help ensure that all appropriate coverages, extensions, and endorsements are included, and it will hopefully reduce the likelihood of a coverage dispute in the event of a claim. Do not assume that a broker or insurer who markets "Intellectual Property Insurance" already possesses a sophisticated of your industry or needs.
Work with Coverage Counsel During the Policy Procurement Process
Working with competent coverage counsel will help facilitate your analysis and obtain the most favorable policy wording possible, on the issues noted above, as well as:
Exclusions from the definition of "Loss" (e.g., for punitive or multiplied damages, attorneys' fees, willful infringement, injunction expenses).
The breadth of any exclusion for "prior knowledge" of an IP risk.
The breadth of the exclusion for "willful" infringements.
Any exclusion barring coverage of costs incurred for allegedly violating fair or reasonable licensing requirements associated with standard essential patents.
Any exclusion of coverage for declaratory judgment actions.
Any exclusion barring coverage of general expected costs associated with maintaining and monitoring patents.
Any exclusion for licensing fee disputes.
IP policies can help close potential gaps in your coverage program. But, as with cyber policies, IP policies are not standardized and can vary widely between insurers. They also need to align with the specific IP risks your company faces. When properly tailored to the circumstances of your business, an effective IP insurance portfolio can help minimize your company's risks from the litigious IP environment. It is crucial to understand these policies and work with appropriate specialists, including coverage counsel and your broker.
---
RELATED POSTS: