A Practical Guide to Securing IP Insurance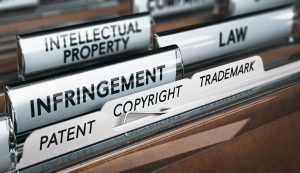 There has been tremendous recent growth in the range of specialized insurance policies offered to protect against intellectual property (IP) claims. "Traditional" policies may cover a given IP claim, but specific IP policies are growing in popularity as policyholders with IP-related risks look to bolster that aspect of their coverage portfolio. Because specialized IP policies are less common, less standardized, and less tested in courts, it is important that policyholders be knowledgeable about the market for IP coverage, including the types of coverages and specific policy wordings being offered. Here are a few practical tips to consider when securing such policies.
Use the Underwriting Process as an Opportunity to Educate the Insurer
In contrast to CGL policies, which provide broad coverage, IP policies are secured for very specific purposes. The underwriting process is an opportunity to educate the insurer about the types of business you conduct and the types of IP risk you are expecting to protect yourself against. Conveying and documenting these risks in the underwriting process can help reduce the likelihood of dispute when a claim is made under the policy, or at least increase your likelihood of prevailing in the event a coverage dispute happens.
Give Careful Consideration to What Type of IP Insurance You Need
There are four general types of IP insurance products currently available in the market:
Specific Contingency: Specific contingency policies cover known risks, such as potential legislative or judicial changes that will affect your business or IP rights.
Residual Value: Residual value policies cover IP assets pledged as collateral for secured loans.
Offensive: Offensive policies cover costs of IP enforcement actions. An alternative to this type of policy is funding from litigation finance firms.
Defensive: Defensive policies protect insured's risk that an infringement suit is brought against them and can be structured to cover any obligations that the insured may have to indemnify third parties.
Carefully consider the IP risks your company faces and their likelihood of occurring. This will inform what types of IP coverage you need and the cost-benefit analysis involved in deciding to purchase a particular coverage.
Work with Coverage Counsel During the Purchasing/Underwriting Process
IP policies have specific key provisions not found in other "standard" types of insurance policies, such as CGL. Working with competent coverage counsel will help facilitate your analysis and support negotiation concerning the scope and impact of key provisions, such as the following:
Exclusions from the definition of "Loss" (e.g., for punitive or multiplied damages, attorneys' fees, willful infringement, injunction expenses)
The breadth of any exclusion for "prior knowledge" of an IP risk
The breadth of the exclusion for "willful" infringements
Any exclusion barring coverage of costs incurred for allegedly violating fair or reasonable licensing requirements associated with Standard essential patents
Any exclusion of coverage for declaratory judgment actions
Any exclusion barring coverage of general expected costs associated with maintaining and monitoring patents
Any exclusion for licensing fee disputes
IP policies can help close potential gaps in your coverage program. Similar to cyber policies, IP policies are not standardized and can vary widely between insurers. They also need to align with the specific IP risks your company faces. But, when properly tailored to the circumstances of your business, an effective IP insurance portfolio can help minimize the potential risks your company faces from the current litigious IP environment. Understanding these policies and working with appropriate specialists, including coverage counsel and your broker, is crucial.
---
RELATED POSTS: