It's a jungle out there. Penalties imposed under the Foreign Corrupt Practice Act for bribery charges proliferated like vines in 2016. In the dramatic conclusion of the Brazil-based Operation Car Wash probe, Brazilian construction giant Odebrecht-Braskem agreed to pay U.S., Brazilian and Swiss authorities $3.5 billion for paying bribes to government officials around the world. Teva, the international pharmaceutical company, was revealed to have paid bribes to Russian, Ukrainian and Mexican officials, and would have to pay nearly $500 million in penalties.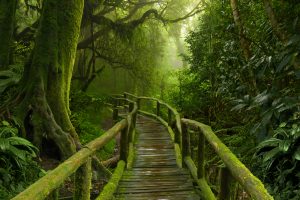 But while these penalties are eye-catching, the internal investigations that responsible corporations undertake to avoid them can be even more expensive. A thorough internal investigation includes hiring outside attorneys, accountants, experts and consultants and sending them around the globe to probe potential bad acts in a company's foreign offices. Sometimes, the fees continue to roll in even after settlement, when companies are ordered to pay outside monitors to make sure they are still complying with their FCPA obligations. A company may easily find itself on the receiving end of a multi-million dollar bill.
The good news is that, even though there is no insurance coverage for FCPA fines and penalties, there may be insurance coverage for at least part of these pricey FCPA investigations, both through D&O insurance and FCPA-specific policies.
D&O policies may provide coverage for individual directors and officers who are caught up in an FCPA bribery investigation. Coverage for defense and investigation costs is triggered by a "claim," typically defined as a regulatory proceeding or investigation commenced by a formal written notice or subpoena.
Unfortunately, insurance sometimes is a thicket in itself. Insurers may argue there is no coverage for investigations the company undertakes on its own before receiving formal notice—either to respond to an informal government inquiry or to begin the process of self-reporting under the FCPA. Insurers may also deem these pre-claim investigations to be excluded by voluntary acts exclusions, even though the policyholder is under great pressure to cooperate with government authorities. Nevertheless, it may be possible at the underwriting stage to negotiate for "claims" to include these earlier investigations and to drop or amend any voluntary acts exclusions.
Coverage may also still be available under policies containing fraud exclusions, as long as they bar coverage only after a final adjudication of fraud. Defense costs would be covered in such cases, as would a settlement that requires no admission of liability (unless it involves payments of fines and penalties otherwise excluded).
While rare, so-called commissions exclusions bar coverage for claims arising out of any payments made to a foreign government's agents or employees, such as bribes at the center of FCPA investigations. In placing coverage, policyholders should seek to have such exclusions removed wherever possible.
Some insurers have responded to the demand for more extensive FCPA coverage, especially for the costs of pre-claim investigations. Zurich, Chubb, AEGIS and Travelers provide limited coverage for such costs by special endorsement, excess Side A coverage or modified D&O policy forms. AIG offers pre-claim investigation coverage to individuals through its Executive Edge policy, and to insured entities through its Investigation Edge policy. Also, Marsh has developed FCPA Corporate Response Insurance that reimburses policyholders for investigation costs, provides coverage both to the company and individuals for FCPA investigations, and acts as primary insurance to D&O policies.
If your company becomes the target of an FCPA investigation, or is at risk of an FCPA review, your broker or coverage counsel should evaluate the potential for coverage under your existing insurance policies. Alternatively, if your company does business in high-risk regions, it may want to consider purchasing specialized insurance. In many cases, insurance may offer a path through the wilderness of FCPA claims.