The Great American Faceoff: The Policyholder's Right to Surrender—and Win
Texas is not a place known for surrendering. (Remember the Alamo!). But like their compatriots in other states, Texas policyholders sometimes see the advantage of surrendering their liability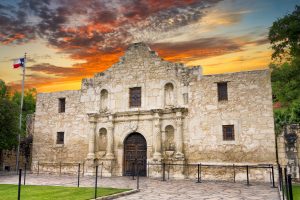 insurance policy rights to their litigation adversaries in order to retreat from the dispute. Whether they may have to stand and fight first is a question that the Texas Supreme Court may finally answer in Great American Ins. Co. v. Hamel. In that case, the Texas Supreme Court has agreed to review whether an insurer may be responsible for a judgment entered against its insured that is the result of a non-adversarial trial. This will be an important decision that will have significant repercussions for insureds and insurers alike.
In some states, such as Missouri, an insurer denies its insured a defense for covered claims at its peril. In such a circumstance, the insured defendant may agree not to contest liability in exchange for an agreement that the plaintiff will execute on the judgment only against the defendant's insurance proceeds. When the plaintiff pursues the defendant's insurance coverage after obtaining an uncontested judgment, the insurer's only defense is coverage. The insurer cannot contest its insured's liability, the underlying facts, or in many cases the amount of the damages.
That is the battleground of Great American Ins. Co. v. Hamel. Great American denied coverage and refused to defend its homebuilder insured, TMB. Homeowners Glen and Marsha Hamel sued TMB for water intrusion damage to their home resulting from allegedly defective construction. Before trial, the Hamels and TMB reached an agreement that the Hamels would not execute any judgment against the personal assets of TMB's owner in exchange for his testimony at trial. A Texas state judge entered a judgment against TMB and awarded the Hamels damages for the repairs to their home.
The Hamels then sued Great American to recover the judgment against TMB. Both the trial court and Texas Court of Appeals ruled in favor of coverage and the Hamels. The Court of Appeals found that because Great American breached its contractual duty to provide TMB a defense to the Hamels' claims, Great American was bound by the outcome of the underlying construction case.
Great American filed a petition for review to the Texas Supreme Court arguing that—based on prior case law—the underlying judgment obtained by the Hamels against TMB cannot be enforced against it because it was not the result of a "fully adversarial trial." The Texas Supreme Court recently accepted review, and oral argument is scheduled for early February 2017.
The Texas Supreme Court's decision will have significant repercussions for insureds in Texas, and potentially around the country. For insureds, a decision in favor of the Hamels would provide a meaningful deterrent, allowing them to shift the battle to insurers who refuse to defend. For insurers, a decision in favor of Great American could prevent insureds from joining forces with the plaintiffs. Hamel is a decision that will be worth watching in 2017.