Insurance for "Acts of Terror" – Are You Protected?
The Las Vegas massacre. The Ariana Grande concert bombing in Manchester, England. The Pulse nightclub in Orlando. The concert hall attack in Paris. The mass shooting at a movie theater in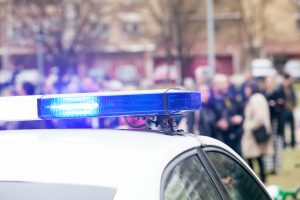 Aurora, Colorado. The quickening drumbeat of attacks on companies and businesspeople that host public events and on those who oversee public areas and venues—such as musicians and concert organizers, hotels and concert venues—has created a surge of interest in terrorist insurance.
When looking for insurance, you should make sure you look beyond terrorism. While terrorism insurance is an indispensable piece of the puzzle, in the event you need to use the coverage, you are as likely—or more likely—to find that your CGL and property policies provide the answer.
The strongest coverage option after these sorts of attacks is under property and CGL policies. Special perils policies can provide coverage for the physical damages caused by the attacks. CGL policies can provide coverage for lawsuits claiming that the negligent actions property owners or venue operators caused a failure keep their clientele or the general public safe—which is what a series of four major lawsuits filed by the victims of the Las Vegas attack are alleging against the Mandalay Bay Resort and Casino (the hotel from which the shooter carried out his attack) and Live Nation (the concert promotor for the Route 91 Harvest Festival).
In contrast, coverage after violent attacks under terrorism insurance policies is limited. To trigger the coverage under the Terrorism Risk Insurance Act (TRIA) (which provides reinsurance for terrorism insurance) the U.S. Government must certify it as an "act of terrorism." The attack must (1) be violent or dangerous to human life, property or infrastructure; (2) cause damage in the United States or to U.S. property; (3) be an effort to coerce U.S. civilians or the U.S. government; and (4) cause expected minimum losses of at least $50 million.
To date, the U.S. Government has not certified a single act of terrorism, so no insurance has been available under these policies. Some insurers do offer policies with coverage for non-certified acts of terrorism. However, even under these policies coverage is limited for attacks like Las Vegas where it's not clear the gunman wanted to coerce civilians or the U.S. government.
Turning back to the coverage available under property or CGL policies, in reviewing this coverage a careful review of any terrorism exclusions that the policies may include is extremely important. Many terrorism exclusions will bar coverage not only for certified acts of terrorism, but also for "other acts of terrorism" that are not government-certified.
It is possible to request that any terrorism exclusion be removed from your policies or to negotiate the removal of the exclusion for "other acts of terrorism." Nevertheless, even if your policies do include terrorism exclusions for both certified and other acts of terrorism, they may still provide coverage depending on the type of attack. For instance, in attacks like Las Vegas where the motive was unclear and there was no obvious effort to coerce civilians or the government, there is a strong argument for coverage because the attack was not a terrorist act under the TRIA guidelines that generally form the basis of terrorism exclusion. Whether coverage is still available will depend on a careful review of the exclusion language as well as an understanding of the details of the attack.
Ultimately, your CGL and property policies—not just terrorism insurance policies—may be your true insurance guardians in the case of a violent mass attack.