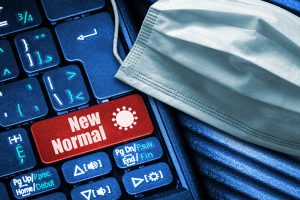 If 2020 was the year of the pandemic, 2021 appears to be shaping up to be the year of "returning to normal." So far, most coverage disputes related to COVID-19 have been reactions to direct losses caused by the virus and related measures (i.e., relating to business interruption or event cancellation). In the upcoming months and years, however, many businesses will have to make proactive decisions on how to return to work. It is important for businesses to understand how those decisions may impact a variety of potential insurance coverages, including possible D&O coverage, as this post will discuss. Additionally, now that insurance companies have a better understanding of the types of risks involved with COVID-19, coverage terms and exclusions in policies issued after the pandemic may become drastically different.
Many industries are eager to return to the way they did business before the pandemic. But some changes are inevitable. For example, employers will need to make decisions that may involve instituting new work-from-home policies, possibly requiring employees to get vaccinated as a condition of returning to work in person, relaxing social distancing procedures or mask mandates, and allowing employees to return to their usual domestic and international travel habits. We've previously discussed certain insurance implications of some of these decisions, such as cybersecurity issues arising from work-from-home policies but, for many businesses, working from home may not be a long-term option. D&O insurance may also protect businesses when managers' high-level decisions have unintended consequences.
D&O insurance generally offers protection against claims resulting from decisions and actions taken by directors, officers and other high-level employees in their capacity as such. D&O policies not only cover the personal liability of high-level managers but typically also reimburse the company for costs of their defense and indemnity in third-party claims relating to decisions or actions taken by the manager. As we've seen, state and federal orders related to COVID-19 have fluctuated based on the severity of the pandemic, and companies have generally followed these regulations. With the arrival of vaccines, companies could potentially be faced with a decision to keep or relax standards as governmental regulations are lifted.
Consider a manufacturer with large warehouse operations. If the company's management decides to not require employees to receive the vaccine or relaxes social distancing or mask-wearing regulations at the warehouse, an outbreak of coronavirus could put a halt to operations. This could result in the company not being able to fulfill supply contracts and, if the shutdown is severe enough, could result in a drop in stock price. If these or other COVID-19-related circumstances rise to the level where shareholders sue management, those claims would likely be covered under D&O insurance. (Other coverages, including workers' comp and employer's liability insurance, also may apply to liabilities resulting from worker illnesses.) As another example, if management allows employees to travel sooner than would be prudent and an employee returns and infects others, this could also raise liability coverage issues. Some companies have already allowed travel with restrictions such as, for example, disallowing business travel to CDC high-risk areas. As these regulations are relaxed, management will be tasked with re-evaluating their travel policies to determine whether these should be relaxed as well. For example, although a suit brought by an infected employee against the company would likely be a workers' compensation issue, a resulting suit against management may be a D&O issue (although companies should check for insured v. insured exclusions common to D&O insurance).
Importantly, we saw insurance companies begin adding COVID-19-specific exclusions to some policies as early as December 2019, when the virus was becoming more prevalent in China. For example, a London Market Association has released a specimen exclusion which is dangerously broad and excludes coverage for "any claim in any way caused by or resulting from … Coronavirus disease… severe acute respiratory syndrome coronavirus 2… any mutation or variation… or any fear or threat [of coronavirus]." As the COVID-19 landscape and relevant body of law continues to develop, insurance companies will be adapting their form policies to include similar and various exclusions for pandemic or COVID-19-related risks. As companies are renewing policies in the coming months and potentially years, it will be important that these policies and exclusions be reviewed by competent counsel. Many businesses will be making large operational decisions, and it is important to understand what, if any, impacts to insurance coverage these decisions will have.
---
RELATED ARTICLES
Reminder: If You Have a COVID-19 Insurance Claim, Be Aware of Impending Policy Deadlines
Recent Court Decisions Reflect Possibility of Coverage for Losses Suffered by Colleges and Universities Due to COVID-19