Pennsylvania policyholders need to keep their eyes on the details when it comes to defending faulty workmanship claims. What you see—or think you see—is not always what you get. In Bealer v Nationwide Mutual Insurance Company, the U.S. District Court for the Eastern District of Pennsylvania held on November 16, 2016 that an insurance company did not have a duty to defend its policyholder after determining that the claims asserted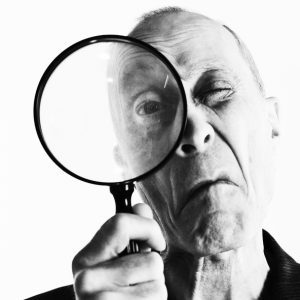 in the underlying litigation were for faulty workmanship and did not constitute an "occurrence." But other Pennsylvania decisions provide opportunities to find coverage for policyholders who might be in similar situations.
William Tierney entered into a contract with Robert Bealer for the purchase of a lot and construction of a residence. About six months after Tierney moved in, a rainstorm flooded the basement of his home—after which he noticed cracks on several foundation walls, and then brought suit against Bealer.
Bealer turned to his property insurance company, Nationwide, to pay for the defense costs associated with the lawsuit. Bealer's insurance policy provided that Nationwide had a duty to defend against any suit seeking damages because of "property damage" when caused by an "occurrence," defined to mean "an accident, including continuous or repeated exposure to substantially the same general harmful conditions." Nationwide refused to pay for the defense, arguing that Tierney's complaint did not allege property damage caused by an occurrence. Bealer, in turn, sued Nationwide.
The court, applying Pennsylvania state law, first held that when determining whether an underlying lawsuit falls within the scope of the insurance company's duty to defend, "a court must look only at those factual allegations in the complaint, not the legal claims."
The court then eyed Tierney's complaint and found that it alleged that a failure to properly design and construct the property caused the damage. This, the Court said, is a faulty workmanship claim—and faulty workmanship claims are not, under Pennsylvania law, "occurrences" (i.e., they are not accidental). For support, the judge relied almost exclusively on Kvaerner v. Commercial Union Insurance Company, a 2006 decision from the Supreme Court of Pennsylvania, which held that faulty workmanship claims "do not present the degree of fortuity contemplated by the ordinary definition of 'accident,'" as used in the definition of "occurrence."
Even though Bealer relied upon Kvaerner, other Pennsylvania decisions have distinguished or limited it. For example, in Indalex Inc. v. National Union Fire Insurance Company of Pittsburgh, Pa., the Superior Court of Pennsylvania held there was coverage where there were "issues framed in terms of a bad product, which can be construed as a 'active malfunction,' and not merely as bad workmanship." That is, because the policyholder set forth tort claims based on damages to persons or property other than its product, the claims were within the scope of coverage. And in National Fire Insurance Company of Hartford v. Robinson Fans Holdings, Inc., the U.S. District Court for the Western District of Pennsylvania found coverage where the underlying complaint stated a claim for "negligence in design"—so that the court could not rule out the possibility that something other than faulty workmanship was to be blamed for failure of certain equipment.
Given these nuances, it pays to keep your eyes open. In any insurance coverage action asserting a duty to defend, a policyholder should look carefully at the allegations in the underlying complaint and policy language. The policyholder should also bear in mind that the duty to indemnify turns on facts, not allegations, so an insurance company might still have an obligation there, as well.