In Verizon Communications v. Illinois National Insurance Company, a group of D&O insurers essentially asked, "When is a securities claim not a 'Securities Claim'" (as defined in their policies)? And a Delaware Superior Court judge effectively answered, "Never." Judge William Carpenter Jr. rejected the insurers' crabbed reading of the term "securities claim" under their D&O policies, awarding Verizon some $48 million in defense costs the insurers had withheld.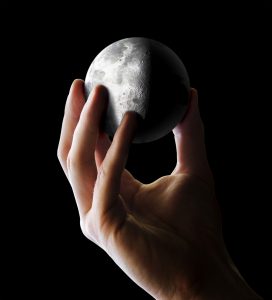 The case arose from Verizon's decision in 2006 to spin off its print directory subsidiary, Idearc. After Idearc filed for bankruptcy protection US Bank, as Idearc's bankruptcy litigation trustee, sued Verizon and a Verizon executive who was Idearc's sole director at the time of the spin-off, asserting claims of promoter liability and breach of fiduciary duty, payment of an unlawful dividend under Delaware corporation law, and fraudulent transfer under U.S. bankruptcy law and Texas statute.
Before the spin-off, Verizon and Idearc purchased primary and excess run-off liability policies that included individual (Side A) and entity (Side B & C) coverage from the defendant insurers. The policies allowed for unallocated Side B and Side C coverage for any loss, including defense costs "incurred while a Securities Claim… is jointly made and filed against both [an] Organization and one of more Insured Person(s)." The policies defined "Securities Claim" to include "a Claim made against any Insured Person: (1) alleging a violation of any federal, state, local or foreign regulation, rule or statute regulating securities…." Verizon tendered the US Bank suit to the insurers, who agreed to advance only its executive's defense costs (but never actually paid them during the underlying lawsuit). The carriers refused to make fee advances to Verizon because, they asserted, the suit did not qualify as a Securities Claim. Verizon and its executive jointly defended the suit and ultimately succeeded in defeating all counts against them.
After discovery in the action seeking D&O coverage, Verizon moved for summary judgment on the advancement of defense costs. The central issue as framed by the court was whether the suit by US Bank alleged "a violation of any… regulation, rule or statute regulating securities." Verizon argued for a broad interpretation, claiming (1) that "rule" should be understood to include common law rules that dictate the conduct of fiduciaries; and (2) that any law that "must be followed to properly engage in a securities transaction" is securities-related. The insurers argued that a Securities Claim could only arise out of a violation of specific federal securities statutes or state equivalents.
The court sided with Verizon. It rejected the insurers' argument that the doctrine of contra proferentem (interpreting ambiguous policy terms in favor of coverage), was unavailable to Verizon as a large, sophisticated company with its own insurance department. It held the presumption available unless it is shown that the insured had a hand in drafting the language at issue. The court also found that dictionary definitions supported Verizon's interpretation of undefined policy terms, reasoning that the insurers could have excluded common law rules and laws from the definition of "Securities Claim" had they wanted.
But it was underwriting-related discovery that provided the most ample ammunition for the court to decide against the insurers. Forms used by the primary insurer years earlier included a definition of "Securities Claim" that in fact did limit those claims to rules and regulations promulgated under the 1933 and 1934 Securities Acts, and similar state and foreign laws. Later, that definition was broadened to include violations of any law, "whether common or statutory." Then the definition was changed a second time to the broad language at issue in the case—omitting any express restriction on what laws apply—and was accompanied by marketing materials that billed the policy as an "expansion" over prior language that provided "enhanced coverage for securities liability." The court also relied on a letter produced in discovery where the primary insurer's adjuster acknowledged that another suit against Verizon alleging breaches of loyalty and fiduciary duty appeared to meet the definition of Securities Claim.
Policyholders can be expected to use this decision to potentially broaden entity coverage for lawsuits under the "securities claim" rubric. Policyholders should review this court's reasoning, and, if necessary, take steps to discover insurance companies' salesmanship in marketing attractive policy wordings. Work with your broker and an insurance law professional to carefully review your policy language for undefined terms and broad language in definitions and coverage grants to maximize the coverage you purchased. Remember, if they promise to cover a "Securities Claim," they'd better deliver.