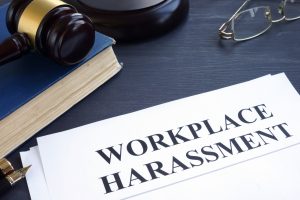 For both good and ill, the COVID-19 pandemic has altered every facet of personal and professional life. For example, many employees have enjoyed unprecedented freedom to work remotely. However, with vaccines becoming more readily available, the time is soon approaching when people will return to their offices and places of work. With this return comes the potential for workplace-related disputes and, in their aftermath, claims for insurance coverage for the actions of employees, such as sexual harassment.
Various types of policies offer coverage for sexual harassment-based claims; however, policyholders must be vigilant to procure appropriate coverage. Language matters in insurance policies, and there is a minefield of limitations and exclusions that may apply to sexual torts.
For example, CGL policies cover bodily injuries "caused by an occurrence." The term "occurrence" is typically defined as an "accident, including a continuous or repeated exposure to conditions." However, what happens when a third party alleges sexual harassment by an employee? Can sexual harassment ever be an "accident"? It depends. The important consideration is what claims the plaintiff brings. For example, some jurisdictions have held that negligent supervision is accidental, which may allow claims for negligent supervision, hiring or retention to be covered.
However, claims asserting vicarious liability against the employer for the employee's conduct, referred to as respondeat superior, impute an employee's intentional conduct to the employer—thus leading insurers to argue that there is no "accident" for purposes of coverage. Under Employment Practices Liability policies, coverage is typically afforded for claims by employees for non-intentional sexual harassment, or sexual harassment imputed through vicarious liability. Such coverage is extremely beneficial, but it is important to be aware of its potential pitfalls and limitations. Language that covers non-intentional sexual harassment or vicarious liability for such torts may not always cover claims for negligent hiring, retention or supervision—a claim that employers can expect to face if an employee is accused of sexual harassment. And some courts have held that sexual torts are always intentional, precluding coverage for non-intentional sexual harassment claims.
Additionally, some courts view the liability imposed on the employer for some of these claims as direct rather than vicarious. Vicarious liability is imposed on employers when their employees are acting in the course and scope of their employment. Sexual harassment is never within the scope of the employee's duties. As such, courts typically will not hold employers vicariously liable for sexual torts of their employees. While this certainly offers some relief to employers, it can also have a negative impact on whether the claim is covered. Employers must therefore ensure that the coverage they obtain adequately protects them against potential claims, whether the liability is direct or vicarious.
The more complicated the claims, the more convoluted the coverage analysis can become. It is possible for a single complaint to assert both included and excluded claims based on the same factual allegations. In such cases, the insurer will normally be required to defend the entire suit; however, some policies expressly provide for allocation between covered and uncovered claims. Moreover, in many jurisdictions, even the possibility that factual allegations will support claims within coverage, though not yet alleged, may be sufficient to trigger the insurer's duty to defend.
Working remotely has been the norm for many employers for over a year, but soon workplaces will reopen. As a result, employers should review applicable insurance coverages, including coverages for claims of a sexual nature, to ensure adequate protection. Policies must be carefully read and understood by employers so that they are aware of exactly what coverage is afforded—and, perhaps more importantly, what acts may not be covered. Employer-policyholders should not wait until a claim is filed to discover that their policies do not actually cover the alleged sexual misconduct.
---
RELATED ARTICLES
Changes Lie Ahead for Companies in the #METOO Era – A Good Insurance Program Should Be a Part of those Changes