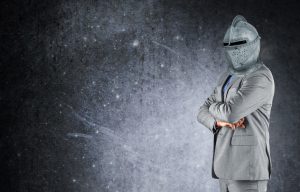 As the preferred place of incorporation for most U.S. companies, Delaware has long been a leader in the development of statutory and common law on corporate governance. In keeping with this role, the Delaware legislature recently amended its corporate code to permit enhanced legal exculpation of officers of Delaware corporations. Let's look at this amendment and its implications for D&O insurance.
Background
The primary risk management tools available to corporations to protect against the personal liability of their officers and directors are (1) indemnification and (2) D&O insurance. Indemnification is the first line of defense for an officer or director: the company itself agrees in its incorporation documents, bylaws, or by separate agreement to advance the costs of defending suits brought against the directors and officers by reason of their corporate status, and to pay any judgments or settlements resulting from those suits, to the extent permitted by law. D&O insurance was originally designed to step in when the company could not indemnify the directors and officers. That insurance has evolved to not only provide coverage directly to directors and officers, but also to cover the company for the amounts it incurs to indemnify those directors and officers and, in some D&O policies, to cover certain defense costs and liabilities the company incurs in its own right.
A third risk management tool not often discussed is called "exculpation." This is where the company, in its incorporation documents, states that its directors will not have monetary liability to the company or its shareholders for breach of their fiduciary duty of care. Laws that allow for exculpation, like Delaware's, are permissive. They allow a company to provide exculpation, but do not require companies to do so.
When a company has exculpated its directors, if shareholders bring suit against those directors alleging personal liability for breach of their duty of care, the exculpation provision normally serves as the basis for summary dismissal of the suit.
The Delaware legislature introduced its exculpation law in 1986 in response to a widely criticized decision by the Delaware Supreme Court. In Smith v. Van Gorkom, the court ruled that a board of directors' approval of a merger was not the product of informed business judgment and that board did not deal with the shareholders with "complete candor" in gaining shareholder approval for the merger when it failed to disclose all material facts that the board knew or should have known. The court ruled that this amounted to gross negligence, and the directors were not entitled to the protection of the business judgment rule. After remand, the directors agreed to pay $23.5 million in damages, $10 million of which was covered by insurance.
The Van Gorkom decision was one of several judgments against corporate directors that led to a flood of litigation and a sharp increase in the cost of D&O insurance (or the exit of insurance companies from the D&O market altogether) and a fear that companies would not be able to attract qualified and talented directors. The Delaware legislature responded to this "crisis" by enacting § 102(b)(7) of the General Corporation Law (8 Del. C. § 102(b)(7)). The law allowed a company to include in its articles of incorporation "a provision eliminating or limiting the personal liability of a director to the corporation or its stockholders for monetary damages for breach of fiduciary duty as a director…." This right to exculpate directors was not unlimited, however. For instance, companies could not eliminate a director's liability for breach of its duty of loyalty to the company or for "acts or omissions not in good faith or which involve intentional misconduct or a knowing violation of law," nor for receipt of improper personal benefits, nor for authorizing unlawful dividends or stock repurchases. Since passage of §102(b)(7), the vast majority of companies incorporated in Delaware take advantage of this law and explicitly exculpate their directors in their incorporation documents. Nonetheless, breach of fiduciary duty actions against directors remain commonplace and recently claims against non-director officers have increased, as plaintiffs seek to avoid the defense of exculpation.
The Amendment Permitting Exculpation of Officers
Another limitation to § 102(b)(7) was that it only applied to directors and not officers. The Delaware Supreme Court noted this deficiency in 2009 in Gantler v. Stephens, holding that officers owed the same fiduciary duties as directors, but stating that "[a]though legislatively possible, there currently is no statutory provision authorizing comparable exculpation of corporate officers." Plaintiffs' attorneys have used this omission to continue pursuing M&A suits against officers even after exculpated directors of the corporation had already been dismissed, costing companies and their insurers additional litigation time and expense. It also created a complicated scenario for individuals who were both officers and directors, who could be dismissed from a suit in their roles as directors but not as officers.
The Delaware legislature closed this loophole in June 2022, allowing companies to also exculpate officers of the company. However, the 2022 amendment does not allow for exculpation of officers to the same extent as for directors, and it does not apply to all officers of a corporation. In addition to the exceptions to exculpation applicable to directors, the law also states that a company may not eliminate or limit the liability of "[a]n officer in any action by or in the right of the corporation," commonly known as derivative suits. As for which officers are entitled to exculpation, the law states: "All references in this paragraph (b)(7) to an officer shall mean only a person who at the time of an act or omission as to which liability is asserted is deemed to have consented to service by the delivery of process to the registered agent of the corporation." Under another section of the Delaware Code, this means exculpation is limited to:
the president, chief executive officer, chief operating officer, chief financial officer, chief legal officer, controller, treasurer or chief accounting officer;
Anyone identified in the corporation's SEC filing as one of the most highly compensated executive officers; or
Anyone who has, by agreement with the corporation, consented to be identified as an officer.
Additionally, the amended law does not automatically apply exculpation to officers of companies that already exculpate their directors. Companies must amend their articles of incorporation by vote of their shareholders to state that officers are also subject to exculpation.
Impact of the Amendment on D&O Insurance
Much as concern about the price and availability of D&O insurance led to the introduction of director exculpation under § 102(b)(7), the addition of officers to the scope of exculpation was designed to address rising D&O rates and increases in the amount and cost of litigation against officers and directors. Exculpation has always been a tool that works in conjunction with D&O insurance and was designed to improve its availability. The effect of companies extending exculpation to their officers should result in lower premiums on D&O policies because exculpation will remove some of the risk insurers face when called upon to defend and settle shareholder suits against officers. There is a risk, however, that insurance companies will react negatively to companies that choose not to exculpate their officers by introducing policy language excluding or limiting coverage, or by charging even higher premiums to such entities.
Companies should closely examine whether to add exculpation of officers to their articles of incorporation, considering the desires of their current officers, the concerns of their shareholders, the potential benefits respecting the availability and cost of D&O insurance, and the effect it will have on retaining and attracting officers down the road.
---
RELATED ARTICLES