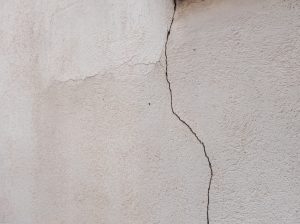 If you were to look for a quick answer regarding whether a commercial general liability (CGL) policy covers damage resulting from faulty workmanship under Pennsylvania law, you'd likely come out believing the answer is "no." Many article headlines, purported state surveys, and news reports come to that conclusion based on the general finding that faulty workmanship causing damages only to the work itself is not an "occurrence" under the standard CGL insurance policy definition. But this analysis misses a critical nuance in the case law and the important distinction between damage to the negligent contractor's work and damage to "other property."
A recent decision in the Eastern District of Pennsylvania federal court is yet another example of a case purporting to exclude coverage for faulty workmanship as a blanket proposition. But a closer review of that decision—Main St. America Assurance Co. v. Howard Lynch Plastering, Inc.—reveals that it does not impact claims for third-party property damage and bodily injury caused by faulty workmanship.
In that case, W.B. Homes built a number of homes in Montgomery County, Pennsylvania, using Howard Lynch Plastering as its subcontractor. W.B. required Lynch to carry CGL insurance for the project. After completion, numerous homeowners asserted claims for defective work, including missing flashing, exposed wood, inadequate drainage, and other issues. Some of the claims were resolved and others were still in arbitration or litigation, but the common question among them was whether Lynch's liability insurance afforded coverage.
The insurer, Main Street America Assurance Company, filed a declaratory judgment action asserting that it had no duty to defend or indemnify W.B. or Lynch in the homeowners' claims. Main Street argued that because the homeowners' claims were for faulty construction, they did not constitute "occurrences" under the Main Street policy. In response, W.B. argued that the claims did constitute occurrences because they involved "malfunctioning products" instead of "defective construction."
Citing to earlier Pennsylvania Supreme Court authority, the District Court observed that an "occurrence" does not generally include defective construction in Pennsylvania because liability policies are intended to cover "accidents" and defective construction is not an "accident." To hold otherwise, according to the District Court, would convert liability policies into performance bonds. Importantly, he District Court distinguished Indalex Inc. v. National Union Fire Insurance Co., a more recent case finding coverage where a faulty product caused property damage other than to the product itself. Because the homeowners asserted claims against W.B. and Lynch for purely defective work, none of this is surprising or out of the ordinary. The Court's ultimate holding simply reiterated what Pennsylvania courts have already stated: faulty workmanship that damages only the work itself is not an "occurrence."
So the W.B. decision should be analyzed for what it is—a run-of-the-mill faulty workmanship case where the insured sought coverage to repair the defective work itself. There is no indication in the W.B. decision that the homeowners alleged damage to other property resulting from the faulty work. Indeed, the W.B. court specifically distinguished Indalex, in which the Pennsylvania Superior Court held that where underlying cases "set forth tort claims based on damages to persons or property, other than the insured's product, we cannot conclude that the claims are outside the scope of the coverage." The Pennsylvania Supreme Court declined to review the Superior Court's decision in Indalex, and it remains good law in Pennsylvania. Although that decision centered around faulty products, clear similarities can be drawn between a defective product and defective workmanship, which can both cause unintended damage to non-defective work.
To the extent that faulty workmanship causes property damage other than to the work itself, there still exists a path to coverage in Pennsylvania. Indeed, other Pennsylvania courts have recently acknowledged that liability policies may provide coverage where faulty workmanship caused bodily injury or damage to other property. Policyholders should not accept an insurer's denial of coverage of faulty workmanship claims on its face—there may be covered damages entitling you to a defense and indemnity.
---
RELATED ARTICLES
Another Appellate Court Holds that Faulty Work Constitutes an Occurrence – This Time Under New York Law
Kentucky Supreme Court Stays in the Minority: Faulty Work Does Not Constitute an Occurrence