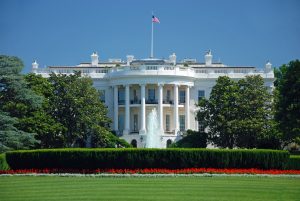 The Biden administration has hit the ground running with executive orders, regulatory and legislative priorities, and cabinet-level and other top posts being announced on a daily basis. Our public policy colleagues have been closely tracking many of the policy priorities of the new administration and highlighting important regulatory and legislative developments that businesses can expect coming down the pipeline.
As with any change in administration (particularly one involving a change in political party), the new administration's policy priorities have the potential to impact your company, and consequently implicate your company's insurance, in different ways than experienced during the previous administration. This is a good time to take a hard look at your company's risk profile and insurance portfolio and consider whether you have the right coverage in place. Below we highlight some of the Biden administration policy priorities that may have insurance implications and steps you can take to maximize the protection your insurance policies can provide.
Securities Regulation and Enforcement
A Democrat-led Securities and Exchange Commission (SEC) is expected to ramp up enforcement of traditional Wall Street misconduct and aggressively lobby Congress to allocate additional funding to the Commission's enforcement function. Directors and Officers (D&O) liability insurance often protects against investigations or claims brought by the SEC against companies or their directors or officers for alleged violations of securities laws and regulations. The D&O insurance market, however, is hardening, with one broker reporting that 100% of underwriters expect premiums to go up in 2021. Corporate risk managers trying to stay on-budget should make sure they fully understand the tradeoffs of any changes in their D&O insurance program to make sure their company remains adequately protected.
Environmental Enforcement
Given the new administration's early actions including entering the Paris Climate Accord, to halting the Keystone XL pipeline, and banning new oil and gas extraction from federal public lands, it should come as little surprise that in the new administration the Environmental Protection Agency (EPA) is expected to take more aggressive steps to investigate pollution and take action against companies that are believed to have caused environmental damage. This could mean an increase in federal enforcement actions as well as resulting disputes among potentially responsible parties (PRPs). As one example, the new administration has made clear its intent to focus on climate-related issues, including fossil fuels. Heightened scrutiny on coal ash and per- and polyfluoroalkyl substances (PFAS) can also be expected. Environmental/pollution insurance—often referred to as Environmental Impairment Liability or Pollution Legal Liability policies—can help protect your company against liability arising because of a new pollution event or the discovery of historical pollution conditions, including EPA enforcement actions. Historic occurrence-based liability insurance policies may apply as well. It is highly likely that federal environmental regulators in the new administration will be more active and aggressive than in the last administration, so depending on your company's environmental risk profile you should consider if your environmental liability insurance is sufficient.
COVID-19
While the Biden administration is taking a number of new steps to combat the global pandemic, the impacts of COVID-19 will be long lasting. With a new Democrat-controlled Congress, the likelihood of federal-level liability protection from COVID-19 lawsuits remains slim. COVID-19-related risks will continue to implicate many different types of insurance—from property insurance for impacted facilities and related business interruptions, to general liability claims for alleged exposures, to employment practices claims, to potential D&O claims for alleged failures by directors and officers to manage the business through the pandemic, companies will need to be on the look-out for insurers trying to add new COVID-19 or pandemic exclusions to all different types of policies and pushing back where appropriate.
Cyber Risks
Although too early to tell, it is likely we will see increased Federal Trade Commission (FTC) enforcement in the cyber and privacy areas. The new administration is looking to increase consumer protection efforts across the board, and that likely will include data privacy issues. Cyber insurance policies are a key tool in any company's arsenal against ever evolving cyberthreats, and that often includes potential coverage for regulatory investigations and proceedings. As insurance companies are constantly updating their policy forms to address each new emerging cyber risk, companies should be reviewing their cyber insurance policies annually to ensure they are receiving market-leading protection.
False Claims Act
The False Claims Act (FCA) imposes liability on those who knowingly submit false claims for payment to the government or who act improperly to avoid paying the government. Many FCA cases involve claims relating to government-funded health care or defense contracting. A liable party faces potential treble damages and penalties. In addition to suits by the United States directly, many FCA suits are brought by whistleblowers on behalf of the United States, and the United States may intervene in such cases. It is possible we will see an uptick in whistleblower cases given the presumption that the new administration will be more open to pursuing FCA cases. FCA cases potentially implicate D&O insurance and other types of insurance, depending on the specific circumstances. If your company is involved in government contracting or government-related health care, you will want to review your policies for potential FCA liability coverage.
Employment Practices Liability
The change to a Democratic administration may result in increased employment-related enforcement by the Equal Employment Opportunity Commission (EEOC). It is expected the new administration will move in a more employee-friendly direction, and we could see increased enforcement in areas like discrimination, workplace harassment, wrongful termination, and equal pay. These types of claims may be covered under your company's employment practices liability insurance, and that coverage will be even more important if the federal government is more active in employment-related enforcement.
*          *          *
In sum, if the new administration imposes stricter regulations and increases enforcement efforts as expected, that may mean the potential for greater liabilities for your company. And greater liabilities heighten the importance of your company's insurance program. Now is the time to think hard about your company's risk and insurance profiles and consider if changes need to be made to account for the potential changes in the legal landscape that may be coming under the new administration.
---
RELATED ARTICLES
California Federal Court Offers Clear Pathway to Coverage for Coronavirus/COVID-19-Related Business Interruption and Civil Authority Losses
Don't Be Fooled by the Numbers: How Insurance Companies Are Attempting to Create a False Narrative on COVID-19 Insurance Claims
Reminder: If You Have a COVID-19 Insurance Claim, Be Aware of Impending Policy Deadlines